Chocolate-Raspberry Smoothie
Here is a great recipe for after a workout or if you are in a hurry (yes, this replaces a meal):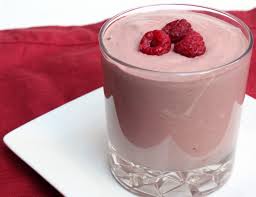 Ingredients:
1/2 medium avocado (Fat burning ingredient)
10 oz. frozen raspberries
2 TBSP Cacao powder (or unsweetened cocoa powder)
3-4 dates (pitted and chopped up)
2-3 hydrolyzed collagen or
1-2 scoops protein powder (depending on how much protein you want)
1 can coconut milk
1 cup cold water
3-4 ice cubes
Directions:
Scoop avocado flesh into blender. Add remaining ingredients in the order listed above. Blend until creamy and smooth. If it is too thick, add additional water.
[pro_ad_display_adzone id="8825″]
Serve immediately.
Serves 1
Enjoy the fat-burning benefits and incredible flavor!
Shaun