We love having Burgers and fries on weekends. Of course Karen has spent the time to find a delicious way to make the best burgers and tasty home fries that are still amazingly good for us. We have included the full recipe for you but also wanted to give you the secret to adding so many health benefits to your next burger. 
The Secret? We use Grass Fed Beef. Our research found these 7 Reasons why Grass Fed Beef beats Grain fed (what you get in almost every fast food joint) Hands Down!
Benefits of Grass-Fed Beef*:
80% Less Total Fat
30% Less Cholesterol
Higher content of heart healthy Omega-3 fatty acids
High levels of Antioxidants
4X more Vitamin E
10X more Vitamin A
Contains high levels of CLA (Conjugated Linolenic Acid) which may enhance muscle growth, reduce heart disease and lower cancer risk.
* The division of Housing and Food
Recipe: Grass-fed Burger with Healthy Home fries and Gluten-free flax seed Bun
Grass-Fed Burger:
1 pound of meat (grass-fed, preferably)
divided into 4 sections  (each serving size is 4 oz.)
salt and pepper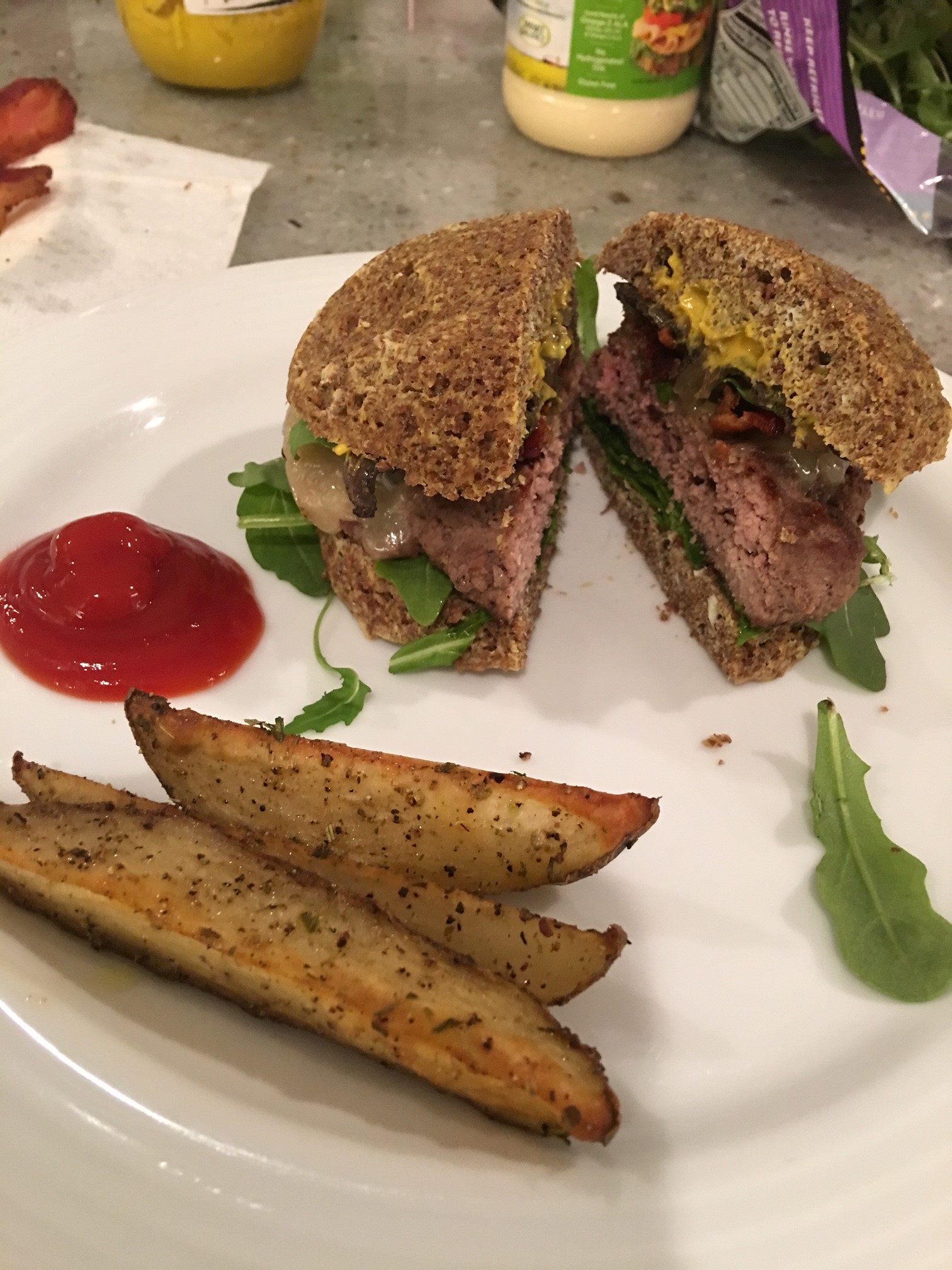 Healthy Home Fries:
Servings 1
Ingredients
1 portion size baking potato or sweet potato
1 Tbsp olive oil
fresh herbs: rosemary, thyme, parsley, oregano
salt and pepper

Directions:
Preheat oven to 425 degrees F
cut potato in wedges
In a small Ziploc bag, mix all ingredients together until well coated.
Place in small shallow baking dish (skin side down and bake for approx. 30 minutes or until golden brown and crisp)
[pro_ad_display_adzone id="8825″]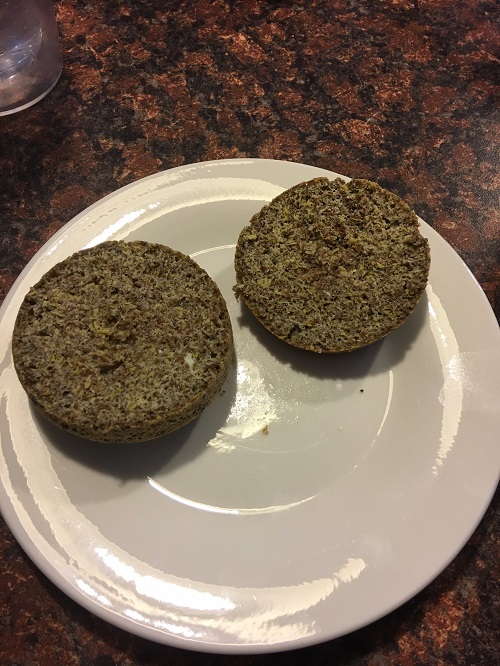 Gluten Free Flax-seed bun
Ingredients
Ground flax-seed (4 TBSP)
1 tbsp Olive oil
1 egg

Directions
Place ingredients in a muffin tin and bake at 350 degrees (bake for about 15 minutes.)  
Note: use an oven safe bowl with a 4" dimension bottom, muffin tin makes a small bun.

Try out this recipe the next time you are craving a thick juicy burger and yummy guilt free fries. 
Eat Well and be happy!
Shaun