All teas come from the same plant, Camellia sinensis.
Surprised?
It's true.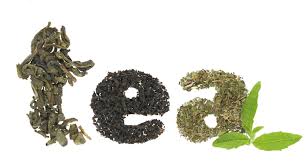 Tea, the second most popular beverage is grown in over 100 countries across the world. 
Anti-oxidants are known to help with weight loss as well as to fight against disease and tea is extremely high in anti-oxidants.
But what makes teas different?
The main factor that determines whether a tea plant will become white, green, oolong, or black tea is oxidation.
Black teas are the highest oxidized plants compared to green, white or oolong tea.
********************************************************************************************************
TEAS:
White tea is the least processed, and the one containing the least caffeine.  In fact it almost tastes like you are just drinking hot water.
But give it time and you'll soon love this tea. Mainly grown in China it is becoming just as popular in America as it is in China.
Process: White tea is the most delicate tea in flavor and aroma, as the leaves are not rolled or crushed in the processing. Camellia sinensis
bushes that have large, fleshy leaf buds are used for most white teas today.
Boil white tea then cool for 3 minutes

Weight Loss benefit:
A study published in the journal Nutrition and Metabolism showed that white tea can boost lipolysis (the breakdown of fat) and block adipogenesis (the formation of fat cells).  Probably the best tea for weight loss.
Green Tea also does not contain much caffeine (about 1% caffeine)
Process: The leaves are heated immediately after plucking. The heat prevents the leaves from withering or oxidizing.
The dry leaf retains its green color.
Green teas come from China as well as Japan (Japan only produces green teas). Purdue University researchers found that adding a squeeze of lemon increases the action of green tea's slimming antioxidants by up to 80%.
Boil and cool for 3 minutes.
Weight loss benefit:
In a recent 12-week study, participants who combined a daily habit of 4-5 cups of green tea each day with a 25-minute exercise session lost an average of two more pounds than the non tea-drinking exercisers. Green tea has catechins, which release fat from fat cells (particularly in the belly), and then speed up the liver's capacity for turning fat into energy. 

Oolong tea is semi-oxidized.
Process: The leaves are withered and then rolled, often by hand. The leaves are allowed to partially oxidize and then are fired in pan or basket to arrest the oxidation process. Oxidation may range from 12–85%. Sometimes charcoal smoke is used to impart a flavor to the tea. Oolong or Wu-long tea, has been reported to have anti-obesity effects in laboratory animals as well as in human subjects.  Oolong tea in fact lessens absorption of fats, increases the body's metabolism, and is responsible for noradrenaline-induced breakdown of adipose (fatty) tissue.
Boil and cool for 3 minutes.
Weight Loss Benefit:
A study in the Chinese Journal of Integrative Medicine found that participants who regularly sipped Oolong tea lost six pounds over the course of the six-week time period.
[pro_ad_display_adzone id="8825″]
Black tea is fully oxidized.
Process: After the leaves are plucked they are allowed to wither. They are then rolled and crushed by hand or by machine. This activates the oxidation processes and the leaves are allowed to turn black. Finally they are fired in ovens to stop the oxidation process.
Black teas come mainly form China and Sri Lanka (Chai tea is a form of black tea made in India)
Weight Loss Benefit:
Other than the caffeine, black tea is not as potent for fat loss as the others.
There you have it.
All you need to know about teas.
Shaun