Although it's been around for almost 100 years, ketogenics have made resurgence in the diet world.
A ketogenic diet (Also known as LCHF for low carb, high fat) is where you deplete your body of glucose and instead burn fat for energy.
Note: This is not for everyone.  Some people do better on medium to high carb diets. Ketogenic diets seem to really help the extreme insulin resistant, those with neurological issues such as dementia, those with inflammatory disease or obese.
Glucose is the easiest molecule for your body to convert and use as energy, so it will be chosen over any other energy source. But with a Ketogenic Diet, your body has to go to an alternate source.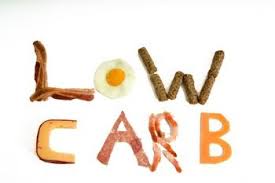 The Ketogenic Diet has quite a following, especially among those with neurological issues such as Parkinson's or Alzheimer's.
The idea behind a ketogenic diet is to get your body into ketosis [NOT keto-acidosis (Diabetes Type 1 disease].
When eating low carb, your body doesn't produce insulin.
Insulin is produced to process the glucose in your blood steam, by taking it around the body. Since the glucose is being used as a primary energy, your fats are not needed, and are therefore stored. Typically on a normal, higher carbohydrate diet, the body will use glucose as the main form of energy.
By lowering the intake of carbs, the body is induced into a state known as ketosis. Ketosis is a natural process the body initiates to help us survive when food intake is low. Ketosis is a metabolic process that occurs when the body does not have enough glucose for energy. With a decrease in carbs, stored fats are broken down for energy, resulting in a build-up of acids called ketones (produced by the liver) within the body. We encourage ketosis by following a diet called the ketogenic or low-carb diet.
THE MAIN IDEA:  force your body into a ketonic state. It's not done through starvation of calories, but through starvation of carbohydrates. Our bodies adapt.  When you overload it with fats and take away carbohydrates, it will begin to burn ketones as the main energy source.
So far the results have been impressive; those on this diet report that their inflammation is gone, there is substantial weight loss, better thinking skills, higher HDL and lower triglycerides.
[pro_ad_display_adzone id="8825″]
Here are some of its benefits:
Hunger Fat is naturally more satisfying and ends up leaving us in a satiated ("full") state for longer
Cholesterol levels improve and triglyceride levels drop. [LDL levels do increase. Latest research shows that it's about the particle size of the LDL not the amount]
Weight Loss increases as your body is burning fat as the main source of energy so naturally you will be using your fat stores
Acne lesions and skin inflammation reduced over 12 weeks

Blood sugar balance and enhanced insulin sensitivity
Increase satiety, and decreased food cravings
Improved energy levels, oxygen capacity, motor performance & athletic performance; fats are shown to be the most effective molecule to burn as fuel.

Enhanced blood flow through vasodilation
Migraine treatment
Neuroprotective benefits in seizure disorders; ADHD; Alzheimer 's disease, memory and cognitive function; Parkinson's Disease and Multiple Sclerosis
Autism and improved behavior and social impacts
Mood stabilization in bipolar disorder (type II)
Stroke prevention; cardiovascular disease; metabolic syndrome management; improved cholesterol levels
Inflammation management
Endurance enhancement

Keep Learning,
Shaun