The following statement will probably cause a reaction, but hear me out:
Sugar (in the form of fructose) has a more significant impact on high blood pressure that salt.1
About 30% of Americans have high blood pressure.
So how exactly does sugar lead to HBP?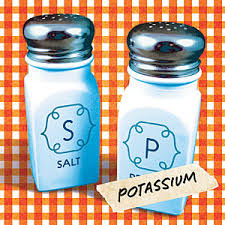 By producing too much insulin. When insulin rises, so does blood pressure.
The following is taken from the site sugarscience.org:
"Over time, consuming large quantities of added sugar can stress and damage critical organs, including the pancreas and liver.
"When the pancreas, which produces insulin to process sugars, becomes overworked, it can fail to regulate blood sugar properly.
"Large doses of the sugar fructose also can overwhelm the liver, which metabolizes fructose. In the process, the liver will convert excess fructose to fat, which is stored in the liver and also released into the bloodstream.
"This process contributes to key elements of MetS [metabolic syndrome], including high blood fats or triglycerides, high cholesterol, high blood pressure and extra body fat in the form of a sugar belly."
A 2011 meta-analysis of seven studies involving more than 6,000 people found NO strong evidence that cutting salt intake reduces the risk for heart attacks, strokes or death. In fact, salt restriction actually increased the risk of death in those with heart failure.2[pro_ad_display_adzone id="8825″]
Now there is a big difference between processed salt and Celtic, Real Salt or Himalayan Salt.
So here's my second shocking statement.
Low-potassium levels affect high blood pressure by throwing off your salt balance.
Why do most people think salt is the culprit?
Potassium maintains proper pH levels in your body fluids, and it also plays an integral role in regulating your blood pressure.
A potassium deficiency is more responsible for hypertension than excess sodium.
That's why eating processed foods is a good indicator of developing high blood pressure (too much salt COMBINED with too little potassium).
Those who ate a lot of salt and very little potassium were more than twice as likely to die from a heart attack as those who ate about equal amounts of both nutrients.3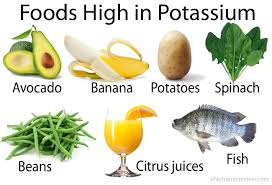 So How Can I Avoid HBP?

To avoid high blood pressure, you should avoid all processed foods as much as possible.
Also, eat organic as much as possible and increase your intake of higher healthy fat foods, like coconut oils, avocados, raw nuts, grass fed butter, and omega 3-rich foods like fish, especially salmon, and flax seeds.
Make sure your salt to potassium ratio is correct by avoiding processed foods that have too much sodium and too little potassium, and increase your consumption of foods high in potassium like those listed above.
Additional recommendations include focusing on sleeping better, getting more sunshine, fasting intermittently, and proactively dealing with your stress. You can also train your mind to think positive thoughts and regularly take vitamin C and vitamin E.
Shaun
References
American Journal of Hypertension 2011 Aug;24(8):843-53.
Arch Intern Med. 2011;171(13):1183-1191