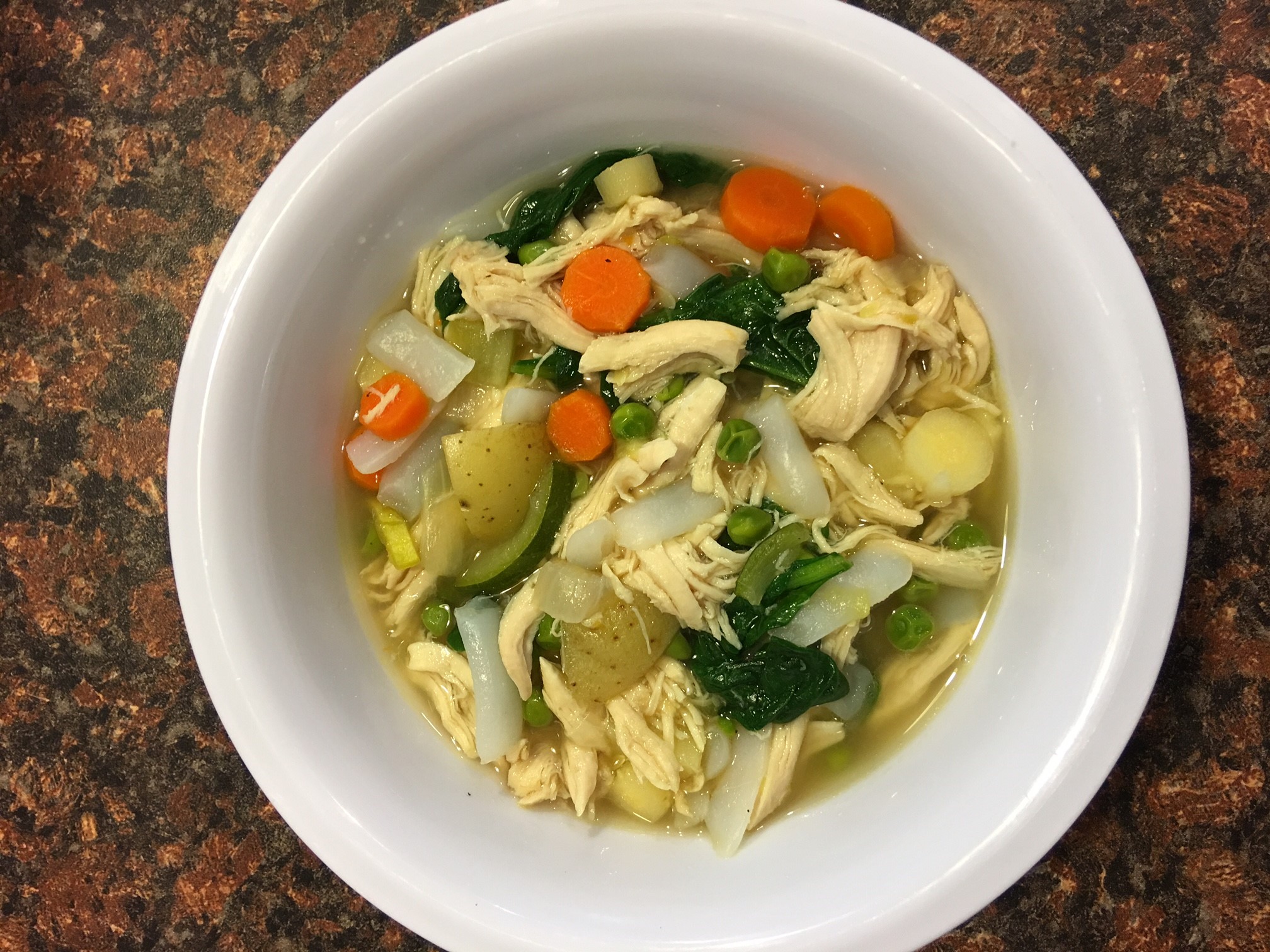 BONE BROTH SOUP

Health Trend Facts:
Bone broth is made by cooking bones from meat, poultry, and even fish for long lengths of time. The extended cooking time releases minerals and other beneficial compounds such as collagen. Published studies have shown that consuming collagen is especially important for women over 40 years old because it may improve skin elasticity, moisture and firmness—all while reducing ugly wrinkles.
Here is a simple way to make this nutritious mixture taste amazing right in your own kitchen:

Ingredients:
–    24 ounces of bone broth
–    2 organic chicken breasts (boiled and shredded)
–    2 organic carrots
–    1 organic parsnip
–    1 organic zucchini
–    1 organic yellow squash
–    1 organic celery stalk
–    ½ organic onion
–    Sea salt and pepper to taste
–    2 bay leaves
[pro_ad_display_adzone id="8825″]
Directions:
Chop all vegetables and boil all ingredients until veggies are tender, remove
bay leaves, serve, and enjoy the anti-aging goodness!
Karen