These are The Top 5 Healthy Foods That Cause Bloating And Water Retention
There are many weeks that Karen mentions how bloated she feels —even after a week straight of nothing but REAL healthy food.
It's a very common occurrence—especially for females and people who have a predisposition to digestive issues.
Here are 5 healthy diet foods that you should "test" removing from your diet to reduce bloating and minimize water retention, if you have this issue.
Dairy: ~75% of the world cannot thoroughly digest or break down lactose. This can cause gas, bloating, and stomach cramps.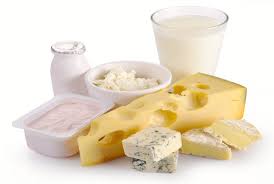 Onions: We love onions and you might too. However, they contain soluble fibers (called fructans) that can cause bloating.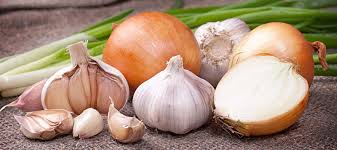 Broccoli: Although it's one of the healthiest vegetables you can consume, broccoli (and other cruciferous veggies) contain a group of carbohydrates (called FODMAPs) that many people have a hard time digesting.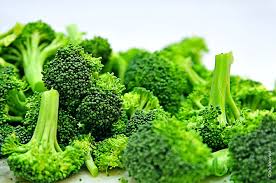 This can cause bloating and water retention.
Garlic: Just like onions, garlic contains hard-to-digest fructans, along with food allergies in some people that could potentially lead to bloating and gas.
Beer: Ok, so it's not exactly healthy but I had to include it 🙂
Because beer is made from fermented carbs it can cause bloating… not to mention added belly fat (aka—"beer belly").
Outside of beer, Karen and I love eating the first four foods above all the time, so when Karen saw this email she was like,
"Jeeesh!… that's everything WE eat!"
But this doesn't necessarily mean we have to ban these foods from our diet.
[pro_ad_display_adzone id="8825″]
It's just a matter of experimenting with which foods could potentially cause bloating by assessing how you feel after eating them.
Also, make sure you watch out for bloating after eating wheat, grains, and beans too…
They can be problematic for some folks causing water retention and digestive issues as well.
Shaun