I remember an episode of the TV show 60 Minutes a few years ago talking about how sugar contains many of the same addictive properties as hardcore street drugs like heroin and morphine.
This is one of the reasons diabetes and obesity rates continue to skyrocket…
Eliminating sugar from your diet can be very, very difficult.
There are many substitutes for sugar. Some have a glycemic index of 110 like maltodextrin (which also contains gluten) where others like xylitol have a GI of 12.
(The glycemic index is an arbitrary measure of how high a specific food is likely to raise your blood sugar. Anything under 50 is considered low glycemic and would not raise your sugar too high.) I would avoid the artificial sugars like aspartame, neotane, saccharin and sucralose.
Thankfully there are THREE "all-natural" sweeteners nowadays that not only taste great, but they're actually great for your health as well:
luo han guo (Monk fruit)*
inulin*
But my favorite natural sweetener is Stevia. (GI = 0)
*It's not easy to find these sold separately in the grocery store, but make sure to look for these sweeteners on your favorite foods labels.  This will let you know if the food is really "healthy".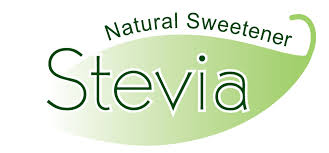 Stevia tops my list because it has zero calories and a few studies show that it can lower blood pressure (for folks who have high BP)…
But the most impressive thing about stevia is that it has been shown to help diabetics lower blood sugar1.
High blood sugar is one of the "hidden" causes that could be hijacking your weight loss.
It doesn't matter how much you exercise, or how healthy you eat…
If your blood sugar is high, it's almost impossible to lose weight.
[pro_ad_display_adzone id="8825″]
How do you know if your blood sugar is too high?
– You get tired easily
– You're frequently thirsty
– You have a rapid heartbeat
– You have dry skin
– You have a hard time concentrating
– You suffer from shortness of breath
If you have ever experienced one or more of these symptoms, it could be high blood sugar that won't let you lose the unwanted weight.
Shaun

reference:
1 http://www.sciencedirect.com/science/article/pii/S0026049503003871