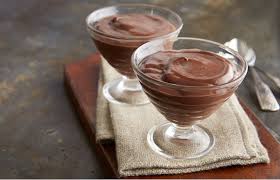 We has so many family and friends visit us at our Summer home in Florida this year.
Every time we served this "fat-burning" treat our guests couldn't stop talking about how much they loved it. 
Here is our recipe for this delightful Chocolate Cheesecake Pudding:
Ingredients
1 cup cold skim milk
1 serving chocolate protein powder
1 Tbsp Fat-free cheesecake instant pudding mix
[pro_ad_display_adzone id="8825″]
Directions
Pour skim milk into blender along with protein powder
blend for 15 seconds
adding pudding mix and blend on high until think and creamy
spoon into dessert glass and chill in refridge for at least 20 minutes
Enjoy!
Karen