Is sugar making you fat, tired and unhealthy…?
In the 1700s, the average person consumed 4 pounds of sugar a year (around 15 grams of sugar)
In the 1800s, the average person consumed 18 pounds of sugar per year.
In the 1900s, the average person consumed 90 pounds of sugar per year.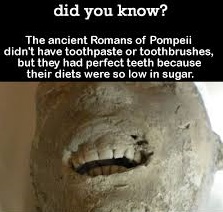 Today: ¼ of our population eats ½ pound a sugar PER DAY… That's 182 pounds of sugar per year…or 225 grams of sugar per day.
Sugar takes a devastating toll on your health. Excessive sugar consumption is the largest contributor to obesity and chronic disease in this country.
Sugar is made up of glucose and fructose. Glucose is the fuel your body needs (every living thing on earth including bacteria needs glucose for energy) but the problem is not the glucose; it's the fructose. Table sugar is 55% fructose and 45% glucose.
Your body metabolizes fructose much differently than glucose. Fructose doesn't go through the normal channels but instead, your liver metabolizes it. Here, excess fructose is quickly converted into fat, which explains the weight gain especially in the abdominal region (or the dreaded belly fat). High fructose corn syrup (HFCS) is the primary cause of non-alcoholic fatty liver which elevates uric acid, which in turn raises your blood pressure, stresses your kidneys, and leads to the chronic, low-level inflammation. Inflammation is at the center of most chronic diseases. In other words, fructose is alcohol "without the buzz."
In experiments, animals given fructose develop these same human diseases where the animals given glucose did not develop them.

Sweeteners: (just to name a few)

Sucralose (Splenda) is NOT a sugar. Its sugar-like name is deceptive with the slogan being "made from sugar. " It's a chlorinated (hydrogen groups are replaced with chlorine groups) artificial sweetener. Sucralose is 400-700 times sweeter than sugar and it doesn't have a bitter after taste.
Studies have shown that those who don't regularly consume sucralose see a 20% rise in blood sugar. But those who are in the habit no longer see that rise.
Now that being said, in another study baking with sucralose may appear to be detrimental to your health. Heating sucralose with glycerol (fat) as in baking created a harmful substance called chloropropanol (higher cancer-causing risk).
There has also been some research indicating sucralose can destroy beneficial gut bacteria, but when consumed in moderation it seems to be safe—for now.
Honey is about 53 percent fructose, but is completely natural in its raw form and has many health benefits when used in moderation, including as many antioxidants as spinach. Although raw honey is considered healthy in many health circles, make sure to limit intake of fructose in your diet.
Agave syrup, is heavily processed and is usually 80 percent fructose. This fluid is high in sugar, but it also contains healthy compounds like fructans, which are linked to beneficial effects on metabolism and insulin. However, when processed into a syrup, the manufacturers break the fructans down into fructose by exposing the sugary fluid to heat and/or enzymes11. The final product is highly refined and unhealthy!
Stevia is a highly sweet herb derived from the leaf of the South American stevia plant, which is completely safe (in its natural form). This one has proven health benefits.
It has been used for centuries by the South Americans. The two major sweet compounds that are taken from the stevia leaves are called Stevioside and Rebaudioside A. These two components are hundreds of times sweeter than sugar.
Now Stevia is NOT Truvia. Truvia is a completely different compound that contains a little stevia…but it is not the same. Studies have shown that Stevia can reduce blood pressure. One of these studies was a double-blind, placebo-controlled trial in 174 Chinese patients. In this study, patients took either 500 mg of stevia or a placebo 3 times per day.
These were the results after two years in the group taking stevia:
Systolic blood pressure: went from 150 to 140 mmHg.
Diastolic blood pressure: went from 95 down to 89 mmHg.

Artificial sweeteners like aspartame, neotame, saccharin, and Equal are all controversial artificial sweeteners that we recommend you try to avoid altogether

The World Health Organization recommends eating no more than 50 grams of sugar per day. That's about 10% of your calories on a 2,000 calorie diet. BUT if you want to prevent chronic diseases, you should try and get that number down to 5% of total calories or less than 25 grams per day.

According to a study13 published by Reuters if you reach 18% of your total calories coming from sugar you have now doubled your risk of getting diabetes.

So on a 2,000 calorie diet (per day) that's 360 calories of sugar. That's 2 fruit juices per day or a Starbucks Mocha Frappuccino. But it gets worse. If 25% of your calories come from sugar, you now have doubled your chances of dying from Heart Disease, the number 1 killer in the United States.
Not to mention that sugar is also terrible for your brain and can be just as addictive many hardcore street drugs.

Stick with the natural stuff like stevia and you'll be in great shape—literally. J

Keep going strong.

Your friend and coach,

Shaun