Mexican Lasagna
Now that we're grandparents for the third time (number four is on the way) I always go out of my way to cook healthy food for my family.
Shaun heads up north almost every Thursday to babysit our grandson Owen and when he took a pan of this high protein, high fiber Mexi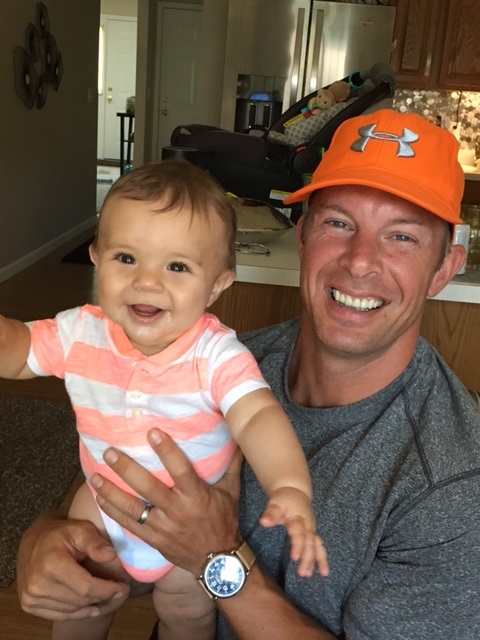 can Lasagna last week and it was so delicious everybody was shocked that it was healthy.
This delicious healthy recipe is high in both protein and fiber, which are two of the most powerful nutrients for weight loss.
One study found bean consumption to be associated with reduced belly fat [1]. A second study found that people on a high-fiber diet with beans lost 3 pounds in 4 weeks—and they also had fewer cravings and reduced feelings of hunger [2].
It also has a slew of complementary veggies to balance out insulin levels to keep your body in a weight loss friendly environment.
Try it out and let us know how you like it…
INGREDIENTS:
3 Tbsp. extra-virgin olive oil
2 pounds ground turkey breast or ground grass fed beef
2 Tbsp. chili powder
2 tsp. ground cumin
½ red onion, chopped
1 (15 oz.) can black beans, drained (Note: soaking fresh black beans and cooking them from scratch is highly recommended if you have digestive issues.)
1 cup medium heat taco sauce or 1 (14 oz.) can stewed or fire roasted tomatoes
Sea Salt
8 (8 inch) Ezekiel brand or brown rice tortilla
2 ½ cups grass fed raw shredded Cheddar or pepper jack cheese
2 green onions, finely chopped

[pro_ad_display_adzone id="8825″]
DIRECTIONS
Preheat oven to 425 degrees F.
Preheat a large skillet over medium heat.
Add 2 Tbsp. olive oil (twice around the pan).
Add meat and season with chili powder, cumin and onion.
Brown the meat 5 minutes.
Add taco sauce, stewed or fire roasted tomatoes.
Add black beans.
Heat the mixture through, 2 to 3 minutes then season with salt, to your taste.
Coat a shallow baking dish (13×9) with remaining olive oil, about 1 Tbsp.
Cut the tortillas in half or quarters to make them easy to layer with.
Build lasagna in layers of meat and beans, then tortillas, then cheese.
Repeat: meat, tortilla, cheese again.
Bake lasagna 12 to 15 minutes until cheese is brown and bubbly.
Top with the scallions and serve.
You can also top this with some healthy sour cream, just be conscious of the extra calories. Shaun is always preaching to me that it's all the little extras that can add up to make a big difference.
Disfruta! (Enjoy)
Your friend,
Karen
[1] http://www.ncbi.nlm.nih.gov/pubmed/18845707
[2] http://www.ncbi.nlm.nih.gov/pmc/articles/PMC3901975/