Probiotics and prebiotics have been garnering quite a bit of attention in recent years, but most of us are still unclear about the differences between the two and how each can be beneficial to your diet and overall health.
While both prebiotics and probiotics end up in the same place — the colon — they each have very different roles in our digestive system's health.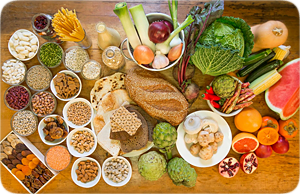 Probiotics vs. Prebiotics
Probiotics are live microorganisms found in fermented foods and beverages like yogurt, kefir, kimchi, kombucha and sauerkraut.
Following consumption, probiotics live in your gastrointestinal tract and help break down foods in the gut to keep the digestive process running smoothly.
To function at their best, though, probiotics need fuel, which is where prebiotics come in.
Prebiotics function like fuel or fertilizer for the probiotic bacteria already living in your gut, enriching and helping the good bacteria grow very quickly — doubling in number every twenty minutes, in fact!
This results in a healthy-functioning digestive system that may be more resistant to upset stomachs, constipation, diarrhea, irritable bowel syndrome (IBS) and similar gut issues.
Another key benefit of prebiotics is that they have been shown to increase absorption of calcium and improve bone mineral density.
Prebiotics also play a very key role in keeping your immune system strong by building a healthy microbiome — a scientic term for the genetic collection of the 10 – 100 trillion microbial cells alive within you that work collectively as a defense system against toxins.[pro_ad_display_adzone id="8825″]
Adding Prebiotics to Your Diet
So now that we know what prebiotics are, the next question is what's the best way to get prebiotics into our diet?
Prebiotics are found mostly in plant foods, particularly vegetables and some fruits, as undigestible plant fiber content that contain resistant starches and inulin. Some of the most prebiotic-rich foods include:
Asparagus
Bananas
Beans and legumes
Leeks, onions and Garlic
Wild yams and sweet potatoes
Jerusalem artichokes
Bran such as wheat, oat, rice or similar
Chicory root
Raw dandelion greens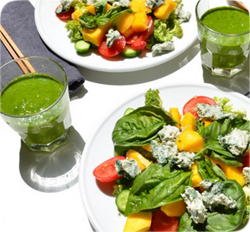 In general, prebiotics offer the most benefits when consumed raw, or lightly steamed when this isn't possible, as cooking them can neutralize some of the prebiotic fiber content's benefits.
As a result, good ways to get prebiotic content are adding these types of vegetables into your diet via salads or smoothies, or consuming them raw by themselves when possible.
For those with health conditions or food allergies that limit your ability to consume natural foods rich in prebiotics, prebiotic supplements can be taken in tablet or capsule format instead.
You'll also find some baked foods, snacks and beverages with inulin included as a key ingredient, making them suitable prebiotic options as well.
The Bottom Line
One of the best ways to ensure an optimally-functioning digestive system and staying healthy is by adding prebiotic-rich foods to your diet in order to power the probiotics already working hard in your gut.