Welcome back!
In Part 1 and Part 2 of my New Fat Loss Food Pyramid, I revealed how to use meal timing and food combinations to maintain an anabolic fat burning environment every minute of every day.
Today I'm back with part 3 which shows you how the size of your hands can help you burn more fat.
Ok, I know it's sounds weird, but this is THE best way to monitor your food intake to consistently maintain a fat burning environment round the clock.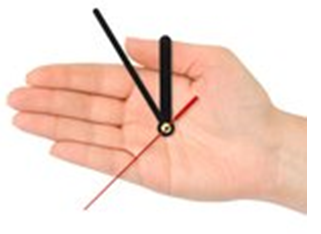 After you discover this method you'll NEVER have to count calories or grams again. Ever.
You'll discover how your fist, palm, and thumbs are directly related to how many calories and grams you should be consuming on a daily basis to burn more fat.
Just hit the play button and let me know how you like it.
IMPORTANT ANNOUNCEMENT:
Next week, an awesome new system, 24-7 Fat Loss is going to be released by my good friends Joel Marion & Craig Ballantyne who are two of the most innovative fitness experts in the world.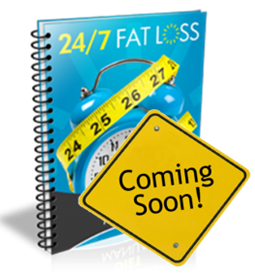 A lot of the info inside this program is based on my philosophies, so if you've been following me for any length of time some of this material may sound familiar.
However, the majority of 24/7 Fat Loss is based on the latest research so it's definitely cutting-edge.
Additionally, next week I'm going to be releasing my BRAND NEW guide:
PLATEAU BUSTERS: Advanced Interval Sequencing™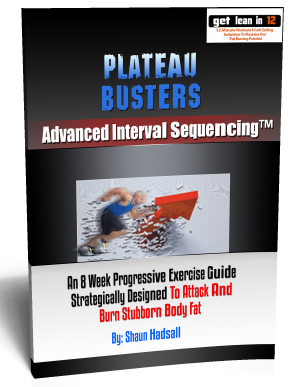 This is an 8 week progressive exercise guide STRATEGICALLY designed to attack and burn off stubborn body fat based on the latest research and science behind intervals and metabolic bursting.
I can assure you; this is unlike any type of interval training you've ever tried before.
The final result after 8 weeks: Defined upper (and even lower) abs and a lean toned stomach. I've been using this strategy with my local clients here in Michigan and the results are blowing people away.
Stay tuned for how you can get your hands on (no pun intended) Advanced Interval Sequencing™ for FREE!
As always, it's been a blast putting this series together for you! If you dig it, just click the like button and pass it along to your friends and family.
Have an awesome weekend. Talk to you next week!
Your friend,
Shaun