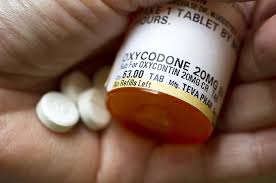 In light of Prince's untimely death in April, we could be seeing a possible solution to opioid addiction.
Last month, the FDA approved a new implantable drug called PROBUPHINE. Since the year 2000,
opioid addiction has become more and more common.
(Probuphine is similar to an existing drug that helps with opioid addictions.) The drug (4 implants) is
planted under the skin of the upper arm which is designed to reduce opioid cravings for approximately
6 months. (Since it has to be implanted, this means it won't be able to be sold on the street or get into
the hands of the wrong people like children.)
The cost for 6 months is $6,000 making it very difficult for many people. About 40 people die per
day from opioid abuse. The CDC released 12 guidelines for prescription opioids to restrict
doctors from prescribing the meds so easily. Nothing short of a backlash surged from guess who?
Pharmaceuticals – who else?
The pain med abuse started back in the 1990s when doctors discovered that their patients' pain could be
relieved through opioid medication which the pharmaceuticals were happy to supply.
Here we are about 20+ years later and thousands have died from the over prescription. (In 2014 alone,
2 million Americans abused opioids, killing over 29,000 people).

[pro_ad_display_adzone id="8825″]
Here's the irony. A new study found that the pain killers were causing more pain. Researchers at the
University of Colorado at Boulder tested morphine (opioid) on rats and found that just a 2 days' dose
caused more pain which lasted for months. They showed how taking the drug allowed more pain signals
(rather than less) to be fired from nerves.
So the question is, do pain killers work the same way in humans as they do in rats? If they do then
that explains why people are so addicted. The opioids caused more pain so more opioids are taken
and more pain is produced causing the vicious cycle to never end.
So where are we now? The head of the CDC, in a recent statement said that over-prescribing drugs
has to stop, regardless of pharmaceutical complaints.
Just have to wait and see.
For some powerful alternatives to the above mentioned prescription medications you can check out two amazing super foods and how they can provide pain management and anti-inflammatory benefits. Here are two earlier blogs posts for more details on each of these super-foods:
Beetroot Juice: Want to Know What it Would be Like to Have "Jet Fuel" Running Through Your Veins?
Tart Cherry Juice: Want to Recover Faster with Less Pain?
Train safe!
Shaun