Low-Carb: Avoid these mistakes
Over the years I've been fortunate enough to spend quality time around a lot of people that have competed in fitness modeling or bodybuilding competitions.
These are people whose JOB it is to get and stay at single digit body-fat levels for extended periods of time.
I've noticed one thing in particular that every one of these physique competitors, including me, have in common…
We ALL use low carb "manipulation" as one of the main nutrition factors to get seriously lean.
And there's absolutely no reason you can't do the same exact thing too.
But you have to make sure you follow specific guidelines and avoid the low-carb
mistakes that can stop your fat-loss.
8 Low Carb Mistakes That STOP Your Fat-Loss
1: Not enough fiber: So many people are busy counting carbs and protein; they forget the most important thing to keep the system regular – fiber.
That's why you should eat tons of green veggies (as much as you want), especially when you cut carbs. After all, have you EVER heard somebody getting fat from vegetables??
I think not. 🙂
This also helps with vital nutrients, keeps us feeling full, and fights bad estrogen.
You can try to use a high quality fiber supplement, but nothing beats organic or locally farmed cruciferous veggies.
2: Lack of adequate water intake: Think of water as the metabolic catalyst that makes everything else on a low carb plan work properly and run smoothly.
Adequate water will improve digestion, increase your physical and mental energy, and make you feel leaner.
You should always consume at least 50 to 60% of your total body weight in ounces of filtered water daily, but it's especially important when manipulating carb intake.
3: Too much dairy (especially milk and cheese): This one always
kills me because I LOVE cheese!
There are a few exceptions to this rule like grass fed, raw cheese and
raw milk, but these are hard to find. And don't forget about all the "hidden"
milk sugars found in many dairy products like trendy yogurts.
Additionally, most over-the-counter dairy sources hide fillers, preservatives, artificial sweeteners, and even unhealthy fats. And they're really not that great of a protein source.
You can still have a couple servings of dairy daily (and you should) but stick with cottage cheese, small amounts of raw cheese, raw milk, or non-flavored Greek yogurt.
4: Skipping exercise: Most people think that because they're dieting or going low carb that they don't need to exercise or they use it as an excuse.
"I'm cutting carbs so I don't want to burn up muscle." Or, "I'm so
low on energy there's no way I can exercise while I'm going low carb."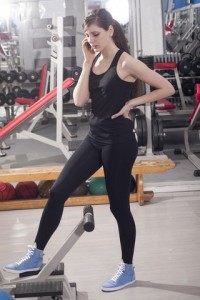 Sorry my friends it doesn't work this way.

The low carb diet sets up the environment for the exercise to work its "magic."
Just make sure you don't overdo it.
Most folks can't handle high intensity exercise combined with low-carb
tactics for more than a week at a time without some type of re-feed.
More on this Monday when I'll be back to reveal the final 4 Low Carb Cycling
Mistakes that can block your body from burning fat.
I saved the best one for last and it's a doozie.
Have a great weekend!
Shaun "low-carb" Hadsall
Please share or "like" us