Unknown Nutrition Tips To Help You Lose
Lower Stomach Fat…
What's up!?!
I wanted to quickly pass along this article I wrote a while back because it got a ton of great feedback and it's something that will help you for the New Year.
So here are 9 "Primal" nutrition tips that will help you burn a lot more lower stomach fat while dramatically improving your overall health.
Whether we realize it or not, we can learn a lot from our ancestors about getting and staying lean in an "all natural" way.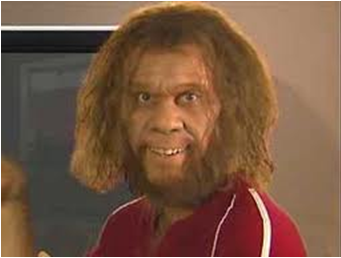 In today's world full of microwave dinners, fast food, smoothie bars, and food factories that spit out protein bars it's very easy to fall into a trap of convenience.
And it only takes a little common sense to realize that God designed a world that provides everything we need to survive and thrive from an animal, plant or tree.
But it's mostly because these individuals have no clue about what REAL nutrition is all about.
In fact, anytime I have a client get to a sticking point or trying to lose lower stomach fat, I just pull out these "caveman" tips and have to spend a half hour trying to convince them why this is necessary.
Then, a couple weeks later – "BAM!" they're feeling great and losing fat again.
So whether you're trying to be more healthy while shedding some unwanted pounds or trying to get rid of the last bit of stubborn fat, this article will help you get there a lot quicker – in an "all natural" and healthy way.
Here we go…
1. Eat more red meat.
Sounds crazy right? Wrong.
Believe it or not, as long as it's "grass fed", red meat is one of the healthiest foods we can eat for fat loss. It's high in omega 3 fatty acids (friendly fats) and CLA (conjugated linoleic acid), which has been proven in multiple studies to help us burn more fat and build more lean muscle.
It's also one of the highest quality proteins you can eat.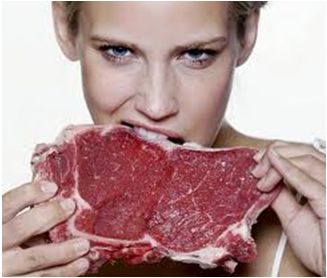 Additionally, our mouths have incisors for an evolutionary reason, which is to tear flesh from the bone, not to find the center of a tootsie pop!
No offense to the vegetarians out there, but this is the real truth about grass fed beef.
Stay away from grain or corn fed beef and fake factory foods. They'll make you sicker and fatter. Grass fed beef may cost a little more, but it's worth it. More and more grocery chains are offering organic and grass fed choices now, which is making it easier to find.
2. Eliminate processed foods.
No shocking news or controversy here.
Almost all processed foods are just a conglomeration of nasty ingredients like sugar (and/or high fructose corn syrup), trans-fats/hydrogenated oil, too many omega-6 vegetable oils, wheat or flour-based starch, refined sodium (salt), artificial ingredients/sweeteners/chemicals (obesity additives).
EVERY one of these ingredients is unhealthy and promotes storage of stomach fat. This tip alone can do wonders for fat loss.
3.    Eliminate all cereals and gluten-containing grains – especially wheat.
A large percentage of people have some degree of intolerance to the gluten in wheat and other grains. The biggest problem with wheat is that it's found everywhere in the average western diet.
Whether it's breads, pastas, bagels, and so-called healthy wraps, wheat is everywhere. The biggest offenders are these so called healthy cereals.
I never eat cereals when I'm trying to get lean. Never.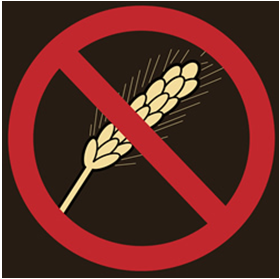 Many of my clients feel much better, eliminate health problems, and burn fat a lot faster when they cut out wheat and/or gluten containing grains from their plan.
4. Eliminate almost all fructose.
Ditch high fructose corn syrup (HFCS), any processed food with fructose as a sweetener and sugar (which is just a mix of fructose and glucose). I also recommend you cut out all fruit juices and dried fruit.
I personally love fruit, but I limit its intake when I'm trying to get lean. One or two pieces of whole fruit a day shouldn't be an issue. Try to consume it post workout and stick to lower glycemic fruits like berries or fruits that help with insulin stability like grapefruit.
5. Make lean animal protein the foundation of your diet.
These complete proteins will help you burn more fat through the "thermic" effect of food and digestion, prevent muscle loss, and have a host of other benefits.
It's obvious if you think about it. As humans, we can go months without carbs (not recommended obviously), but we would literally die if we cut protein out of our diets.
Additionally, since we typically manipulate carb intake when leaning up, we need to get those missing calories from some other place. Lean animal protein (and friendly fat) is the best way.
Shoot for 1 gram of animal protein per pound of lean body weight if you're actively exercising. This will keep your body in an anabolic environment to help promote muscle gains and fat loss.
Many times it can be difficult to meet the daily requirement of protein on a daily basis. That's why it's always important to use a high quality protein powder to fill in the missing gap.
And don't be fooled. Not all protein powders are created equal. Almost all over the counter protein powders have a very low "bio-availability", which mean they don't get absorbed properly. Look for a whey protein powder that's cool temperature processed and has "all natural" sweeteners like stevia instead of sucralose (aka – Splenda).
6. Cut out all trans fats and/ or hydrogenated oils.
Not going to elaborate too much here. The consumption of trans fats increases the risk of coronary heart disease by raising levels of LDL cholesterol and lowering levels of "good" HDL cholesterol.
You should know by now this stuff is the devil when it comes to our health and weight loss. It will make you fat and sick. Even if you're trying to gain weight, you should avoid this crap.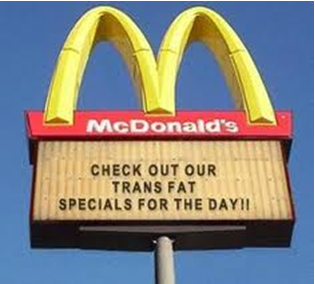 7. Reduce omega-6 consumption.
Omega 6 oils have been steadily increasing in our diet over the years (especially in the west) because of convenience. Vegetable oil is the main culprit and it's in everything. As a result, most of us have become way out of balance.
In fact, it's typically recommended to eat a 20:1 ratio of omega 6s to omega 3s. This is a disaster waiting to happen because it will cause serious inflammation inside your body. Top fitness and nutrition experts now recommend a 3:1 ratio. Obviously this is a HUGE difference.
By the way, over 50% of arterial plaque is polyunsaturated, while only 20% is saturated fat. In other words, saturated fat is not necessarily the evil culprit people once thought. Food for thought.
8. Increase omega-3 consumption.
One of the safest and most effective ways to reduce inflammation and increase fat loss is through consumption of more high quality omega 3s.
You can achieve this through wild fish, grass-fed beef, and krill oil.
If you're not up to speed on Omega 3s, just check out all the research my friends at Prograde have done and you'll quickly discover why this supplement and / or foods containing it are a must.
For a simple, scientific explanation of "how" krill can reduce inflammation and help you burn more fat, just watch this short presentation by Dr. Walsh (from Prograde Nutrition).
This is cutting-edge stuff that no one else is talking about and it will assist you in burning more fat immediately.
==> HOW Krill Oil Can Reduce Inflammation <== Free Video Presentation
9. Cut back (or cut out) dairy foods (btw: eggs are not dairy).
Anytime I'm getting lean (aka – cutting) I limit my intake of dairy, especially milk, cream, cheese, yogurt. These foods are fine when you're just living healthy, but I still recommend limiting them when aggressively trying to lose weight.
I've had many clients cut out dairy and immediately notice faster fat loss and eliminate headaches, bloating, indigestion, and even sickness.
Keep in mind that unless your dairy comes from directly from a farm using grass fed practices, almost all the quality ingredients in dairy is completely destroyed during pasteurization. That's what makes it so hard to digest and creates other unwanted symptoms.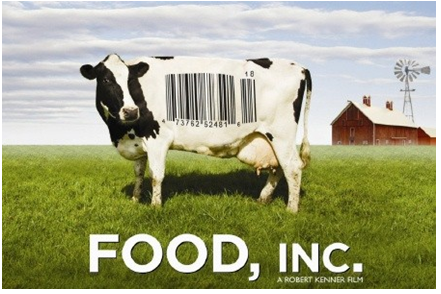 I also highly recommend you check out the film Food, INC. to learn more about your food choices for optimal health. VERY enlightening.
As you can see, every single one of these tips is exactly how a caveman would have lived. They didn't have big farms and factories spitting out healthy cereal, tofu, and fruit smoothies.
They ate animals, plants, and trees. And they weren't overweight or obese. Remember, the fewer ingredients a food has listed on its label, the healthier it's going to be.
Give these tips a try if you're trying to lean up and not making adequate progress. I think you'll be pleasantly surprised how much better you'll feel AND how much easier the fat will fall off.
The biggest challenge for 90% of the population is getting an adequate amount of vitamins, minerals, and vital nutrition that we need from eating REAL FOOD.
That's why we always to turn to the BEST drink for health and fat loss. It's consumed by all my best friends and my wife and I swear by it.
In fact, I've been able to practically ditch caffeine altogether (except for my morning cup of joe) using this drink:
==> The BEST drink for health and fat-loss (a full day's nutrition in 30 seconds)
Make sure you hit the "like" button and share this with friends and family who could benefit.
Have a great day!
Shaun