By now you hopefully know how important avoiding refined sugars are if you want to look younger and stay healthier, but you may be surprised just how prevalent refined sugars are in today's foods.
I covered just how unhealthy high fructose corn syrup (HFCS) is in an earlier post, but it's certainly not the only refined sugar to steer clear of.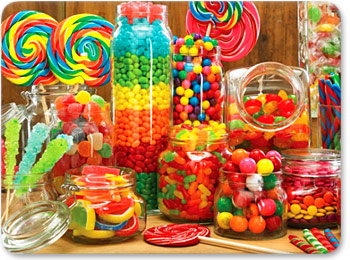 That said, all we need to do is avoid anything that has HFCS or other refined sugars in it — simple, right?
While it certainly should be that simple, refined sugars are hidden in far more foods than you might think.
And they go by a wide variety of names on ingredients labels, making it even more difficult to know which foods are high in refined sugars versus those without.
Here are just a few of the many ingredient names that fall into the refined sugars category:
High fructose corn syrup
Corn syrup
Corn Sweetener
Syrup
Sugar
Sucrose
Cane Sugar
Evaporated Cane Juice
Cane Crystals
Fructose
Fruit Juice Concentrate
Glucose
Molasses
Malt Syrup
Agave Nectar
Brown Sugar
Crystalline Fructose
Dextrose
Invert Sugar
Lactose (Bonus ingredient name)
Why Is It So Important to Avoid Refined Sugars?
Refined sugars top the list of ingredients to avoid as much as possible due to stimulating a process known as glycation that damages cells and can cause wrinkles.
Refined sugars are also the single biggest reason for the extreme rise in obesity and diabetes in recent years.
And as food manufacturers have packed more and more refined sugars into their food products to give them added flavor and help preserve them, our consumption of refined sugars has exploded.
Americans on average now consume more than 350 calories of sugar – daily!
[pro_ad_display_adzone id="8825″]And it's even worse for our kids! While adults consume 22 teaspoons of sugar per day on average, kids are taking in a daily average of 32 teaspoons – that's more than 120 grams of sugar a day!
Just how bad is that? Well, the American Heart Association recommends kids get between 3 and 7 teaspoons a day of sugar at most!
What Foods Have Refined Sugars in Them?
The first thing to keep in mind is that refined sugars typically go hand in hand with processed foods, so higher-processed food items should be avoided as much as possible.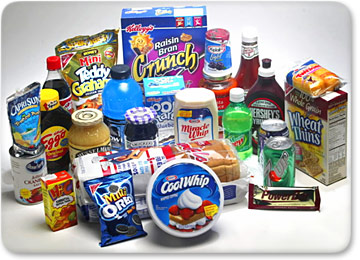 As you might expect, these include sugary snacks, cereals and drinks, especially candy, cakes, cookies, pies, soda drinks, fruit juices, syrups, pastries, and other desserts.
But the scary part is just how extensive the list of foods is that you might not expect to have a high percentage of refined sugars.
Condiments like barbecue sauce, ketchup and salad dressing are often full of refined sugars, as are many foods marketed as being healthy or nutritious, including "healthy" breakfast cereals and "nutrition" bars.
Pay close attention to the ingredients labels for the "nutrition" bars and energy drinks that are so popular these days, as most contain far more refined sugars than the vitamins and nutrients they base their marketing campaigns on.
And if you're hoping for a healthy smoothie, you might want to avoid one of those smoothie-making stores or fast food places, as most pack heavy doses of sugar into their so-called "healthy" smoothies – it's not uncommon for these smoothies to have 85 grams of sugar in them!
Instead, make your own smoothies at home and skip the unhealthy refined sugars for a combination of real fruits, vegetables and protein powder like Bio-Trust's great-tasting Low Carb Protein Powder.
Other foods you might not think would be high in added sugar include pasta sauces, canned fruits and vegetables and frozen meals.
And two other foods you might not think would include high amounts of refined sugars are yogurts and bread.
The low-fat and non-fat flavored varieties of yogurts are almost always laden with refined sugars, so stick with unsweetened plain yogurt as much as possible.
Breads are another item you might be surprised to find include added sugar. Almost all of them, including whole grain breads, list HFCS or a similar processed sugar as high as the third or fourth ingredient!
The bottom line is that when you're shopping at the grocery store, make sure to pay close attention to the food labels and particularly the ingredients list in them.
Always avoid foods high in added and refined sugars as much as possible!
Shaun "Looking out for your health" Hadsall