Shocking Results (and "before & after" pictures) from Skipping Breakfast…
I know sometimes it's hard to accept change when we've programmed to adhere to silly dieting rules for so long, but I've actually skipped breakfast now for 4 to 6 days of the week over the past year to prove the validity and efficacy of the new Intermittent Fasting trend.
Am I crazy? Kind of. 🙂
The end result? It's much easier for me to stay lean, I have more energy, I get more done, I eat less junk food and I haven't lost ONE ounce of muscle. Best of all, I'm only eating 3 or 4 times a day now.
Here are the results from my year-long experiment: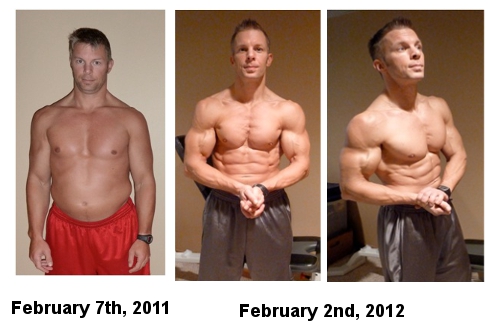 I want to be 100% transparent and let you know that the before picture (taken on February 7th of 2011) was after a ten day vacation of eating bad and partying in Jamaica, so it was the perfect time to take a "before" picture and test out this new method.
But this isn't about me. Who cares about me? This is about YOU.
And I'm not here to tell you what you should or shouldn't do. I'm here to educate you and let you know how "IF" has worked on my clients and myself.
In my opinion, Intermittent Fasting is easier to adhere to than trying to ram in 5, 6 or even 7 small meals a day.
So first, let's look at the reasoning behind the "IF" strategy and why it makes a lot of sense. Then you can make an educated decision to see if this approach is a good fit for your lifestyle.
Intermittent Fasting or "IF" (in case you don't already know) is essentially not eating or drinking anything that contains calories for a set time period. Generally this time period is between 16 and 36 hours.
Believe it or not, research actually proves that your metabolism won't slow down for up to 36 hours of fasting. And even though we've been told over and over again if we don't feed ourselves every 3 hours our metabolic rate will slow down, it's simply not true.
This is something John Romaniello and I discussed in detail when I interviewed him about his new Fat Loss Forever Program.
I posted this interview on the blog yesterday just in case you missed it. <==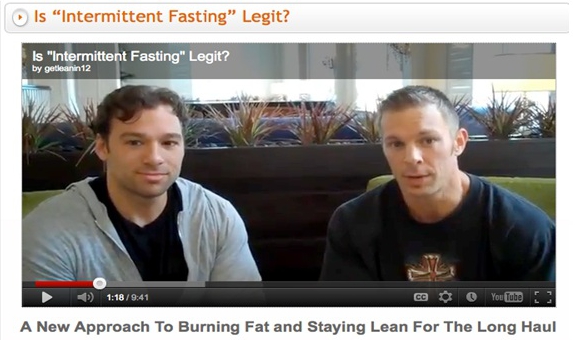 Based on this approach, you'll also be skipping the traditional time of day you would normally consume breakfast.
Although there's a lot of solid research indicating breakfast is the most important meal of the day, you have to keep in mind what the word breakfast means – literally.
Let's look at the word itself. "BREAK-FAST" or to "break" your "fast" is the true definition of breakfast.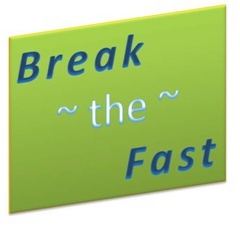 Keeping that in mind, the research hasn't really looked at the timing of that meal. Instead, it's all about the actual food choices you make to start your day or "break" your "fast". So we're not really "skipping" breakfast. We're just changing the time of day breakfast is consumed.
Now I will be the first one to admit that I held up a cross like a vampire was attacking me when I initially heard about this strategy a few years ago.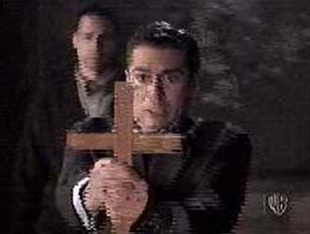 And although it goes completely against the grain of traditional approaches, the science and real world results can't be denied.
When applied properly, intermittent fasting is not only great for your metabolism, it's also a killer way to break bad food habits or shock your body mentally and physically.
Physically, it helps drain your muscle and liver of glycogen by forcing your body to use up stored calories and energy. It also lowers insulin, increases growth hormone release, and raises catecholamine levels by ramping up the sympathetic nervous system (SNS). More on this below.
So in many ways Intermittent Fasting actually "mimics" high intensity exercise.
Every hormonal trigger activated by Intermittent Fasting seems to help you burn more fat and preserve muscle.
Mentally, it can break you of bad emotional habits or negative neuro-associations you may have with food and provide you with new found energy and focus.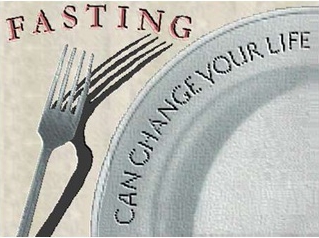 As always, with any great tactic, more is not better.
If you abuse this strategy your body may start shedding lean muscle to slow down the metabolism and the end result is no weight loss at all. Essentially, your body thinks you are starving yourself so it will have to use amino acids from precious muscle tissue to survive.
Research shows this only happens if you overdue it. Over the past year, I've found that the 16/8 (16 hours of fasting, 8 hours fed) protocol works best and is easiest to adhere to for most of my clients.
For example, you could start your fast at 9pm and end your fast with a noon workout the next day. Then you would go ahead and consume your largest meal of the day after your workout – around 1pm.
So this would be considered your real "break-fast" or your first meal of the day.
Remember, after intense exercise your body is highly sensitive to nutrient uptake and protein synthesis. So when you break your fast with a high intensity workout you should eat your largest meal of the day within 30 to 60 minutes after.
Now don't freak out about this. I guarantee it's a lot easier to follow and more effective than you can ever imagine.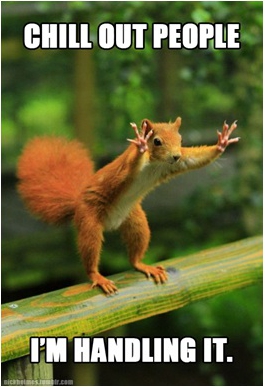 I personally start my fast at around 10pm and workout at 1pm so I'm eating my post workout meal and breaking my fast right at 2pm, which is the 16 hour mark. So I eat 3 or 4 larger meals between 2pm and 10pm, then I fast from 10pm until 2pm the next day.  Rinse and repeat for 3 to 5 days of the week.
There are also many days where I workout first thing in the a.m. at 6 or 7am. I just make sure to consume 10 grams of amino acids before and after. Then I wait until 1 or 2pm until I break my fast ("break-fast") with the largest meal of the day.
I highly recommend you consume 5 to 10 grams of amino acids every 3-4 hours during your "IF" and make sure to consume 10 grams of aminos directly before and after exercise, if you're in a fasted state.
This will help prevent hunger pangs, preserve muscle, and make the whole fasting process more tolerable, especially if you're a beginner.
I don't want to sound like a broken record, but the aminos REALLY help. The first week or two can be tough, so the amino acids will help you get through it and keep your muscles happy.
(Side Bar: If you love breakfast food (like me), just move your breakfast food to the afternoon. I cook up omelets, turkey sausage, breakfast potatoes and even healthy pancakes in the middle of the afternoon or even at night.)
What About Other Intermittent Fasting Methods?
Many fitness professionals recommend different time frames for intermittent fasting.
Brad Pillon pioneered the 24-hour fast a few times a week with his "Eat-Stop-Eat" method and it's something my friend and fitness expert Jon Benson has been recommending for several years now. The science and logic behind the 16/8 (fasted/fed) intermittent fasting protocol comes from a guy named Martin Berkhan and his Leangains blog.
The Leangains protocol recommends ending the16 hour fast with your workout (like I mentioned above) because it serves as a powerful time of fat-burning.
This same exact protocol is what John Romaniello and Dan Go use as part of their brand new Fat Loss Forever System that's launching this week.
According to Berkhan and other experts, fasting (and training) this way means:
More blood flow to fat cells increases (blood flow is critical in order for fat to be burned, especially stubborn fat)
Concentrations of epinephrine and norepinephrine increase dramatically (these hormones have been shown to help "break apart" stubborn fat cells to help release fatty acids into the blood stream)
Metabolic rate goes up slightly
Insulin levels remain very low (this sets up a fat burning environment inside your body)
Free fatty acids are released for energy (so more fat can be burned)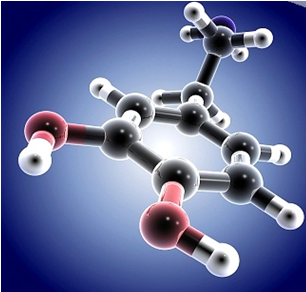 The theories of this approach are backed up with multiple studies. Many of which are published in scientific journals. Although there is some debate and most of the research has been done on animals, this stuff seems to be legit.
With this approach, Berkhan reasons you get fat-burning during one long, 16-hour stretch of the day and lean muscle building with recovery during the 8-hour feeding stretch.
Additionally, it can sometimes be beneficial to fast for 24 to 36 hours straight. I find the best time to do this is the day after a cheat day when hormones (specifically thyroid and leptin) have been reset to higher levels and your body is perfectly "primed" to burn an insane amount of fat.
I also want to give you a quick heads up on a few minor side effects that I experience. First, you may get the chills and feel your body temperature drop during the fast. I get the chills periodically so I keep a sweatshirt at my office. This experience is rare and only happens to a small percentage of people.
Also, when I get extremely lean (below 8 or 9%), I'll typically bust into a sweat the minute I break my fast with a meal. It's wild to see how the body responds to fasting and fed states.
You might also experience some hunger pangs at first. Consuming things like no calorie bullion, black coffee, zero calorie green or black tea and even water will help, but I've found that the amino acids really do the trick.
Additional Hormonal Theories About Intermittent Fasting
I also noticed after a few weeks of using the 16/8 intermittent fasting protocol, that I NEVER got hungry anymore. In other words, over time fasting has become a lot easier and skipping breakfast doesn't even faze me anymore.
After looking over the new Fat Loss Forever System along with the research Roman and Dan have done, I discovered that this phenomenon I was experiencing was because I had "retrained" my hunger hormone Ghrelin.
Simply put (to save you from all the techie jargon), Ghrelin is the hormone that controls your body's hunger response to food. It's secreted when you're about ready to eat. In other words, you can reprogram Ghrelin to respond at a different time of the day. This process only takes a few weeks (sometimes less) with intermittent fasting.
Also, Ghrelin is a potent stimulator of growth hormone. So if you combine the  growth hormone release that occurs naturally during fasting with your body's ability to "re-train" Ghrelin, you get a potent one-two GH punch.
Final Thoughts on Intermittent Fasting
The first couple weeks of fasting, whether you use it as a lifestyle approach or just decide to try it a few times a week for health reasons (which I highly recommend), is the hardest.
Initially, fasting seems like a big pain in the butt, but remember to focus on the reward. You might have to sacrifice if you have an obsession with food or eating every 2 to 3 hours, but I considered it a welcome break from the burden of having to eat all the time.
Is intermittent fasting easy? Initially no. Is it worth it? A big fat YES.
And intermittent fasting becomes a LOT easier after the first few times. In fact, I find that many of my clients actually look forward to their fasting days.
Even though it requires some sacrifice, it actually becomes really fun when you understand how to properly apply it. Plus, the fat loss results from intermittent fasting are ridiculous.
Ultimately, "IF" is just another "tool" you should consider using to stay lean for the long haul.
There is absolutely nothing wrong with eating 5 or 6 small meals a day and using things like Macro-Patterning™ as your lifestyle. It's proven to work. But if you're tired of eating small frequent meals all the time (like I was), IF might be a welcome break from traditional fat loss methods.
A Quick Warning About IF…
It's not the "Be All-End All" of fat loss, and it's not a "magic bullet" or a quick fix.
If you're not eating healthy or exercising, then IF is just going to be a temporary band-aid covering a bigger problem. However, if you're a healthy eater and you exercise consistently – IF just might be the "shock" your metabolism is looking for.
To learn more about how to incorporate this new strategy into your lifestyle, I highly recommend my good friend John Romaniello's new Fat Loss Forever System.
They just added a brand new 10 Day Rapid Melt Down bonus, but it's only available for the next few days during their special launch event.
==> A Comprehensive Intermittent Fasting Program: Fat Loss Forever <==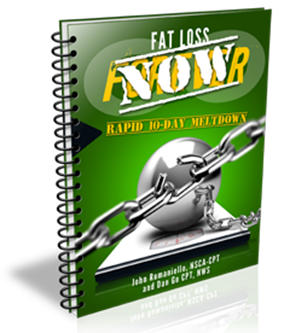 Get your discounted copy of Fat Loss Forever and the brand new 10 Day Rapid Meltdown FREE until tomorrow here:
==> $50 Discount + 10 Day Rapid Fat Loss Meltdown FREE <== click here