By the time you reach age 35 your Growth Hormone levels drop dramatically…
This is a condition known as "somatopause" or age-related growth hormone deficiency.
As your Growth Hormone levels decrease, you store more and more belly fat, your skin ages faster, and you're more susceptible to deadly diseases…
If you're in your 20s or early 30s you really don't need this "fountain of youth" hormone to lose fat… but if you're over 35 years old, it's your MISSING LINK to your fastest fat loss…
Reactivating Growth Hormone inside your body is like a metabolic jumper cable that floods your body with a powerful fat loss and anti-aging cocktail.
This is the same hormone that's responsible for burning stubborn belly fat and protecting your body from the world's most deadly diseases like cancer, heart disease, diabetes, and even Alzheimer's.
In 2005, Bill Romanowski, linebacker for the Denver Broncos and later for the Oakland Raiders, admitted on the TV show 60 Minutes that he'd taken hGH and steroids from 2001 to 2003. Since he retired in 2003, he was not disciplined.
Athletes have known for decades that injecting synthetic Human Growth Hormone (hGH) would help their performance. You can't go a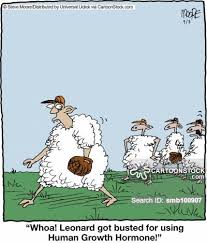 day without news of another professional athlete getting busted for performance-enhancing drugs.
Most of these drugs are illegal by various athletic organizations and are available to the public only by prescription and can potentially have dangerous side effects.
Human Growth Hormone is a naturally produced hormone from the pituitary gland in the brain. We get short bursts of this hormone after high intensity exercise, trauma, a good night's sleep and (intermittent) fasting.
The biggest amount of hGH is secreted while sleeping. That's why getting sound sleep trumps everything else you are trying to do to increase this hormone. It's responsible for cell growth and regeneration, as well as muscle growth and increases in bone density.
It plays a major role in maintaining health and human tissue as it boosts protein production. The hormone has been shown to reduce body fat, increase muscle mass, make your hair and nails grow, improve skin tone, SLOW DOWN AGING and it also helps you recover from injuries.
When secreted it stays in the blood for just a few minutes, just enough time for the liver to convert it into IGF-1. This is why taking blood samples to determine the levels you have is pretty much useless.
In 2010, researchers at the Garvan Institute of Medical Research in Sydney, Australia,
conducted a stu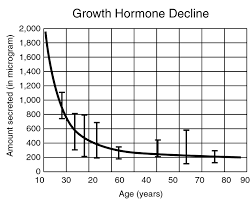 dy on 103 recreational athletes ages 18 to 40 that concluded that hGH does provide a boost of energy in sprinting events such as running or swimming. The study indicated that hGH users saw a 4-5% increase in speed on a bicycle, while testosterone users had an 8% increase. 
[pro_ad_display_adzone id="8825″]
Here are a few things you can do to increase this hormone "naturally":
# 1: LOSE FAT
This goes without saying: how much hGH you produce is related to how much fat you lose. Those with high levels of body fat have impaired production
of hGH.
#2 : SWEAT YOUR BUTT OFF!
HGH is released as a result of high intensity workouts and metabolic bursting. Using the Tabata protocol (Metabolic Bursting) (20 second exercise burst with 10 second rest repeat 8 times) and the 30-second HIIT protocol (30 seconds burst with 30 second rest—repeat 5 to 10x) has been shown to increase HGH up to 771%!
#3: SLEEP
Here is the granddaddy of all tips to increase your hGH. We left it for last because if you don't get this one right, none of what we mentioned above will work. If you are not sleeping well, there will be very little affect on your production of hGH. Growth hormone is secreted while you sleep. That's why getting 7 or more hours of sleep nightly is vital.
Of course naturally increasing HGH without drugs is just a small part of the fat loss equation—especially when you're over 40 years old and your fat burning hormones begin to decline rapidly.
Here's a 12 Minute Metabolic Trick you can use "reawaken" your declining hormones in 12 minutes flat.
Stay fit and keep learning new things.
Your friend and coach,
Shaun