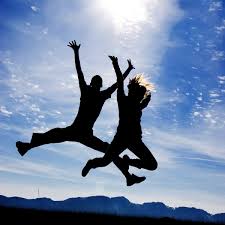 Most of us know how important it is to get sunshine. Adequate sunshine has been linked to better sleep, hormone regulation, better appetite.
The sun has to shine on our skins so that Vitamin D is produced. (Just 30 minutes a day directly on the skin is enough on light-skinned people. Longer exposure is necessary on darker skins).
Every tissue in the body has receptors for Vitamin D (that includes the brain, heart, all the muscles and the immune system).
Vitamin D consumed in the diet is taken to the liver were it is converted into a hormone. So it is actually a vitamin as well as a hormone. Did you know that there are over 1,000 genes in your body that require sufficient Vitamin D?  Did you also know that researchers have discovered that Vitamin D receptors in the brain are in the same region that is linked to depression?
One study showed that those with lowest levels of Vitamin D were 11 times more likely to be depressed.1  Many in northern latitudes are affected by S.A.D. or Seasonal Affective Disorder, (a "mood" disorder known as "winter depression").
A sunny day has the ability to make you feel great. Research has shown that Springtime is the favorite. The reasoning is that people have been stuck in the house all winter with little sunshine and colder weather.
It's been shown that sunny days improve behaviors such as helping others. Meaning that sunshine has both a psychological as well as a physiological benefit.
[pro_ad_display_adzone id="8825″]
Would you believe that:

A sunny day may help you find a date. One French study found that women were more receptive to giving their phone number to an attractive stranger on sunny days compared to cloudy days. If it was a sunny day, 22% of the women gave out their number compared to 14% on a cloudy day.2
A French psychologist, Nicolas Guéguen, also found that drivers were more likely to pick up hitchhikers on sunny days than they were on cloudy days.

In other research3 682 actual university admission applications were analyzed.  It turns out that the applicants' academic attributes were weighted more heavily on cloudier days while non-academic attributes were given more preference on sunnier days.
 On sunny days people leave more generous tips in restaurants.4
Now while great sunny  weather improved mood and attitudes in the springtime, hot summers did the opposite.  As the temperature went up so did irritability. But the one great thing about hotter weather though is that crime rates fall mainly because even criminals stay around air conditioners in hot humid weather.

One final note: avoid excessive exposure. Be aware of your skin type and remember that if you are darker-skinned you need MORE sunshine…
So take advantage of that next Sunny Day!
Shaun
1 Journal of Internal Medicine 264(6); 599-609
2 Psychol Rep. 2013 Dec;113(3):994-1000.
3 Journal of Behavioral Decision Making, April 2007, Volume 20, Issue 2, Pages 143-1524 Social Influence 2013, Volume 8, Issue 4
4 Journal of Personality and Social Psychology, Vol 37(11), Nov 1979, 1947-1956