If your goal is to get and keep a flat belly, like the majority of the population, then I highly recommend you avoid traditional, over-the-counter fruit juices at all costs.
There are several reasons why:
1 – 95% of all over-the-counter fruit juices are pasteurized, which means all the high quality vitamins and minerals are boiled out during the pasteurization process.
2 – Almost all store bought fruit juices are loaded with hidden sugars, syrups, chemicals and preservatives (mostly derived from fat-storing corn syrup).
3 – If it says 100% all-natural fruit juice, don't be fooled. The food industry has dozens of label loopholes that allows big food companies to claim things like "all-natural" or "no artificial ingredients", when this is simply not the case.
Now you can probably see why fruit juices can block your fat-loss and be problematic for your long term health.
That's why I recommend you always try to consume whole, organic fruits or seasonal fruits from a local farm instead.
But for those of you who love fruit juice, there are a few exceptions to this rule.
You just have to read the label carefully and follow these rules:
–   Shop for your juices at legit health food stores or go to the organic section of your grocery store for juices.
–    Make sure there is NOTHING artificial on the label. Read the label. If it has more than 3 or 4 ingredients then you know it's probably unhealthy.
–    Make sure it's "flash" pasteurized so the nutrients are still intact.
–    Consume small amounts (8oz women / 12 to 16oz men) with a complete protein to keep blood sugar balanced.
–    Try to save your healthy fruit juices to be consumed AFTER exercise. This helps replenish liver glycogen, which is a catalyst to faster recovery.
–    Try to stick with fruits that have been researched and proven to have more desirable effects on blood sugar and are more "anti-inflammatory", like flash-pasteurized tart cherry juice and grapefruit juice.
All of this can be trendy stuff so be careful.
Don't fall for the TV commercials or the hyped up word-of-mouth juice companies out there that CLAIM to be healthy.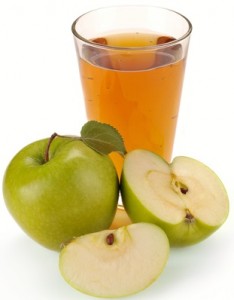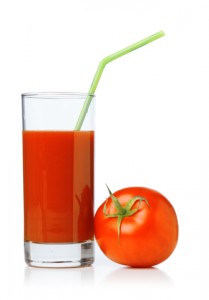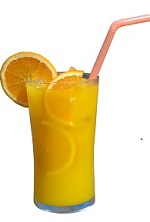 Many of the "hidden" ingredients found in over-the-counter juices and diet foods will accelerate your aging, cause your joints to ache, and SPIKE your insulin.
The exact opposite of what you're trying to achieve.
Here's where you can get the truth about which foods to eat on a daily, ongoing basis so you can fight aging and keep your body burning fat:
These TOP foods fight aging, boost your metabolism, and increase fat-burning.
Stay tuned.
Your friend and coach,
Shaun
Please Share and "Like" Us