One of the most common tips I share with clients to enhance their health and keep their body in a fat burning environment is to never eat impact carbs (like starches and certain fruits) by themselves.
Just in case you didn't know, most "impact" carbs spike insulin higher and faster than other foods, which STOPS your body from burning fat.
Make sure to NEVER eat starchy carbs (bread, rice, potatoes) by themselves at least 5 or 6 days of the week if you wanna be a long term fat-burner.
However, there is another so-called "healthy" food combination that I see people using ALL the time.
This is another big nutrition "no-no" that most people THINK is a healthy combination, but it's not.
What is it?
The deadly combination of impact carbs and fat.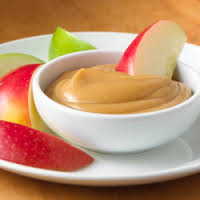 For example, most people think spreading healthy nut butter (almond or peanut) on a piece of fruit like an apple or banana is a great choice.
But it's not.
WHY?
Sugar + Fats = Fat Storage
So even though nuts and fruits are both "healthy" food choices, it's a horrible combination if you're trying to keep your body in a fat-burning environment.
It's not going to make or break every fat loss plan, but in some cases it may be the tipping point.
So make sure you consume some type of lean animal protein or high quality plant proteins with your starches or your fruits.
So to sum up, here are the best fat-burning food combinations:
1.    Protein + Fats (limit carbs)
2.    Protein + Carbs (limit fats)
[pro_ad_display_adzone id="8825″]
Most veggies are "free" foods that you can eat anytime you want.
Think about it this way….. Have you ever seen somebody get fat because they eat too many vegetables??…lol.
Nope.
Keep going strong,
Shaun