And…The ONE Food You Must Have In EVERY Meal To
Maintain A Fat Burning Environment
First of all, thanks for all the emails, Facebook messages and positive feedback about yesterday's meal timing video.
Today I'm back with Part 2 of my new Fat Loss Food Pyramid and you're gonna love the new info.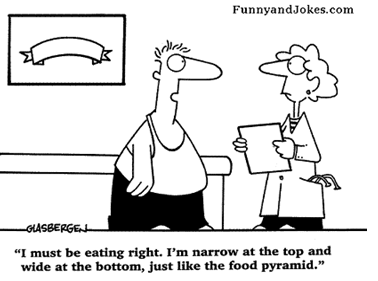 First, I reveal:
The ONE food you must have in every meal if you're trying to maintain a fat burning environment on a daily basis.
Next, I uncover:
The one food you should NEVER eat by itself (unless you're on the wrong blog and you WANT to gain more fat?!? Ha!)
After you're done watching today's short vid, please hit the like button and go check out VIP Access Update #4 from Joel and Craig where they give you some awesome tips on optimizing a hormonal environment throughout your day with…
Nutrient Combining
Carb Syncing™
Strategic Overfeeding
Sound familiar?
THAT'S why I'm sharing this info. It's remarkably similar to our philosophies. In other words, it's good and it will help you burn more fat round the clock starting now.
==>  "3 Solutions To Ensure You NEVER Go A Minute Without Burning Fat"