Is Your Post Workout Nutrition
Enhancing

OR

Blocking

Your Fat Loss?

I received a great reader question the other day and I wanted to share it with you because I've been asked this question a bazillion times over the past 10 years.

KC asked: Hi Shaun. You say to not have anything for 45 minutes to one hour after any kind of workout/cardio circuit, yet the others (Jayson, Coach Josh, etc…) are saying that the window of opportunity after a workout is small and that something should be ingested after a workout. I'm confused! Help, please.

Thanks,
KC

This can tend to be a very controversial AND tricky topic, but it needs to be addressed.

The 3 primary factors that play into this equation are personal goals, duration of exercise, and intensity levels reached. So before you dive into this article ask yourself these questions:

1. What are you personal goals?
– Fat loss, more muscle, more strength, better energy, better performance etc.

2. How long are your workout sessions?
– They should vary between 12 to 50 minutes.

3. How intense are your workouts?
– Shorter workouts should have higher intensity levels while progressively reducing intensity as duration increases.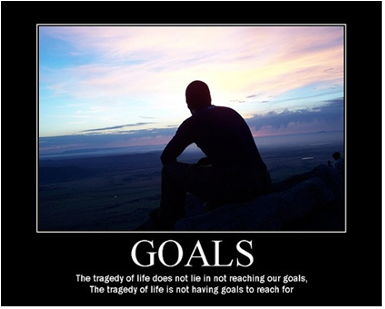 I'll be right up front and let you know I'm a huge advocate of setting goals that focus on higher intensity activities and burn the most fat.
Why? Because I've discovered over the years that high intensity, fat burning activities ultimately lead to greater gains in lean, calorie burning muscle, a faster metabolism and a ripped – toned, aesthetic looking body.
If that's something you're not interested in then you can stop reading this article now.
Ha! I thought so…let's continue.
Let's say you're doing long duration cardio sessions once or twice a week. Almost all the fat and calorie burning takes place during the workout instead of afterwards. Therefore, consuming a post workout shake with quality protein and carbs right afterwards is the healthy choice.
This will help replenish glycogen stores and get nutrients to fatigued muscles and help them recover.
However, when performing GL-12 higher intensity bursts, all kinds of metabolic triggers are set off and hormones are released rapidly. Bursting stimulates catecholamines, which increase fatty acid mobilization without calories.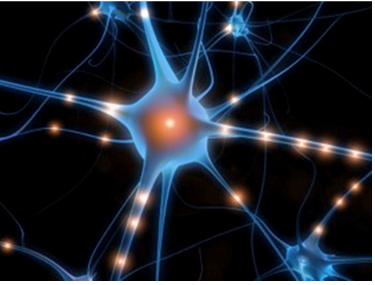 Additionally, the whole idea of high intensity exercise is to let insulin stay low and allow GH, free fatty acids, and other hormones to work their magic after the short, intense bursts.
If you consume food or a shake directly after bursting (or sprinting), it could very well blunt the GH response by spiking insulin and flooding the body with food and calories. Even though it's still considered a healthy choice, you're defeating the purpose – which should be fat loss.
It's pretty logical if you think about it. If you put food or calories in your body after metabolically demanding workouts, your body will prefer those calories and use them vs. burning fat as fuel instead.
It's important to note that utilizing this strategy will not provide a lot of physical energy because your stomach is empty and relying on other sources of energy like stored glycogen and fat. In other words, it's a metabolic trick.
It's also important to take note of another factor that contributes to this tactic – how each individual "feels" after the workout. Everybody has a different metabolic makeup and most people find they're not hungry directly after high intensity exercise.
This is an obvious indication that the body is using fat and stored calories as fuel and the hormones are doing their thing. On the other hand, if you feel hungry or shaky (which is very rare) then you know it's time to get some nutrition as fast as possible.
Science vs. Real World Case Studies
On top of all this, you have the element of real world results. I've witnessed people "tweak" their workout strategy with this trick and immediately be down another notch in their belt the next week…and they usually cut their exercise time down dramatically at the same time.
I personally get the leanest when I fast before and after workouts and I've actually gained muscle at the same time…heck I'm even willing to sacrifice a pound or two of muscle with this strategy cuz it gets me so lean when I apply it.
It also might have something to do with the fact that people psychologically think they can eat what they want and consume more calories before and after workouts. If they strategically fast before and after workouts, then this won't happen.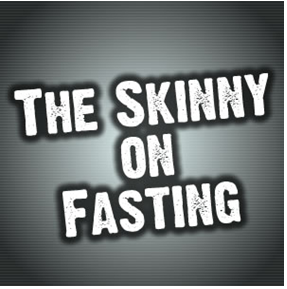 One more very important point I want to make about this subject.
When I first learned this post workout strategy from Bill Phillips and his team over 12 years ago, nobody knew about it. Since that time, Bill has helped transform over a million people's bodies and lives. No matter what the supplement marketing hypes up or conflicting research says – a million people can't be wrong!
Marketing Psychology vs. Logical Thought Processes
I also think marketing plays a roll.
Think about this: If you don't eat anything before and after workouts, then what are you consuming? Nothing. So who makes money? Nobody.
I'm sure there is a lot of companies out there who would like you to believe you NEED their product after every workout. Food for thought.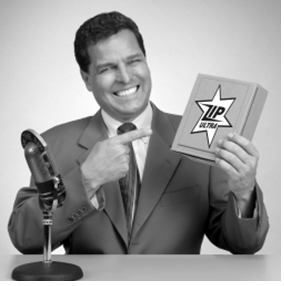 Again, what's your goal?
If you're not concerned with fat loss and your goal is to gain muscle, strength or size, or to have more energy and perform better, then the logical thought process is simple. Refuel your body and muscles as fast as possible after the workout.
How You Can Get The Best Of Both Worlds
In the end there's always more than one way to skin the cat and there's strong research for both sides of this subject, however you can get the best of both worlds.
I typically have something directly after high intensity weights, but always ride the fat burning wave for 45, but never more than 60 minutes after short, metabolic burst workouts that are under 30 minutes in duration.
This way I fuel my body to maintain (or gain) lean dense muscle tissue immediately after weights, but I still get the fat burning results of the shorter workouts by strategically fasting afterwards.
By consuming only filtered water for 45 to 60 minutes after the short burst workouts, you'll let the hormonal response work it's magic while still flooding your muscles with nutrients within the "magic" window of opportunity you have after the workout.
The Bigger Pile Theory and Going Against the Grain
There's a lot of research showing that when quick-digesting carbs are eaten, and a lot of insulin is released within 15 to 30 minutes after exercise, your body can store twice as much glycogen as it could if you ate an hour or more later. BUT, is your goal to store twice as much glycogen…or to burn more fat?
I personally get enough carbs on my baseline and cheat days, so quite frankly I could give a shit less about how much glycogen I'm storing after my workout unless my goal is more strength and size.
Make sense? It should.
There are a lot of fitness experts (haters 🙂 ) that might not agree with me on this strategy and that's 'ok'.  Haters are really just confused admirers anyways…ha ha.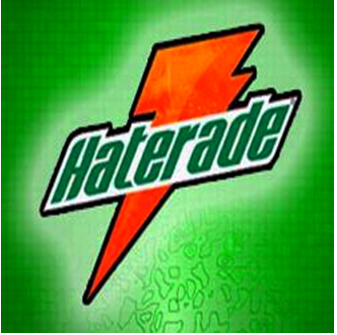 But here's a question for you.
How lean are they? I'm not questioning their credibility or their studies. But are they walking their talk? Are they living under 9% body fat year round?
You probably wouldn't go to a dentist if he had a big, black tooth rotten grin when you showed up for your appointment. And you probably wouldn't give your hard earned money to a financial advisor who is broke and homeless – would you?
That's why we operate our company and philosophy by the "Bigger Pile" theory, which states:
"He (or she) who has the most tangible results and a proven track record has the most to teach." In other words, we walk our talk. This isn't just a discussion about theories and studies. This is about proven, real world results and a track record to back it up.
We would love your feedback on this post. Just drop a comment below and let me know what's worked best for you when it comes to post workout nutrition.
With passion and enthusiasm,
Shaun
P.S. If you'd live to dive deeper into the fat burning power of fasting and learn all about the science, my buddy, Brad Pillon wrote a groundbreaking e-book after spending over 10 years learning and applying intermittent fasting techniques that preserve muscle and burn fat.
Karen and I have been using this technique for almost 2 years now and we love it.  This is probably the easiest fat burning trick we've ever learned:

==> Secret Diet Loophole Guaranteed to Help You Lose Weight…Even While You Sleep! <==