CARBS – the Good, the Bad, the Ugly
I just finished writing a brand new 50+ page eBook called the "14 Day Rapid Fat Loss Boot Camp & Meal Plan" and I wanted to share a sneak peak of what I uncover inside this new guide to help you get ready for summer.
This is the same plan I used to get super lean (about 7% body fat) for my 40th birthday. I achieved this while eating all kinds of starches and fruits.

I know – cool.
Over the next week or so, I'm going to be sharing the strategies I used to achieve this along with how you can do it too.
I wanted to start out by teaching you exactly how you can use carbs as one of your greatest fat burning weapons because most people don't understand…
WHY we need carbs to help us burn more fat
HOW our bodies react to carbs
The effect that carbs have on the body AND the brain
How to avoid fat spillover strategically (it's not JUST about carb intake)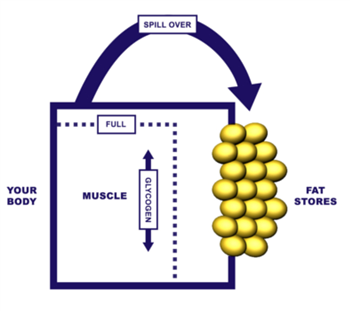 Just hit play on the mobile video above and discover the PROS and CONS of Carbs for fat loss.
In the next video, I'm going to share how to choose the right TYPE of carbohydrates at the right TIME in the RIGHT combinations to take control of your body weight and fat loss.
With passion and enthusiasm,
Shaun