Wendy Chant's Famous Holiday Cheating Strategy Revealed
As you've probably noticed we've been talking about Cheat Meals and Cheat Days a lot lately here on the blog and in our emails.
"Tis the season to be Cheating" with Thanksgiving, Christmas, and the Holiday Season right around the corner already. It's hard to believe another year's gone by. I feel like I just put away the Christmas lights a couple months ago and I'm digging them back out again.
I'm even more blown away that just one year ago today we lost one of my greatest mentors, Wendy Chant. Crazy how time flies.
To celebrate Wendy's life, we're doing exactly what she would want us to do. GIVING you a cool free plan to follow for next week's Thanksgiving American Holiday.
We figured we would end this series with a bang. After all, she's the mastermind behind it all; Macro-Patterning, Cheating, Strategic Metabolic Manipulation, Science based Fat Loss…you name it and she had you covered.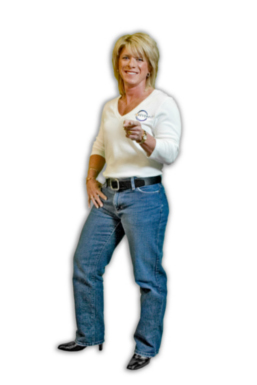 The following holiday plan is a simple guide Wendy created so you can strategically splurge on Thanksgiving Day or at any of your holiday events this year without the worry of gaining any fat.
Most people experience a weight loss of 2 pounds or more when this plan is followed exactly.
If you've never used or followed our famous meal plans, here are a few quick guidelines for you.
Consume 5 to 6 small meals daily.
Make sure every meal contains a lean protein source and a fibrous veggie.
Consume 1 tablespoon of friendly fat in 2 of your daily meals.
Only consume starches with your meals as indicated on the plan below.
Women drink at least 80 ounces of water daily, men drink at least 100 ounces.
Ok…here's the plan to follow along with the basics above.
Saturday, November 20th
Baseline Day (2 starchy carb with protein meals before 3pm)
Sunday November 21st
Baseline Day (2 starchy carb with protein meals before 3pm)
Monday, November 22nd thru Wednesday, November 24th   –
Deplete Days (no starches)…which means under 20 grams total carbs per day. Count ALL carbs on these days to prime your body for the holiday cheating festivities.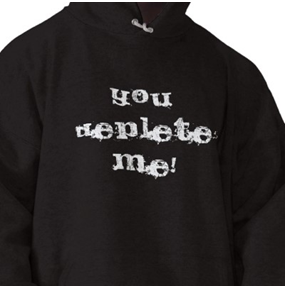 Thanksgiving Day – CHEAT!!!
This plan works best if you have small amounts of food every few hours once you rise, until your big meal then OVEREAT!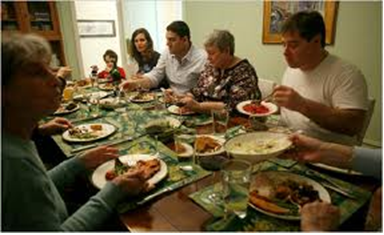 Don't binge or stuff, but indulge in all your favorite foods guilt free. Don't hold back or be afraid to get full, just make sure you don't go crazy.
This will force your body into an anabolic response and ultimately help you lose weight. You might even break into a mild sweat or get hot from the calorie overload.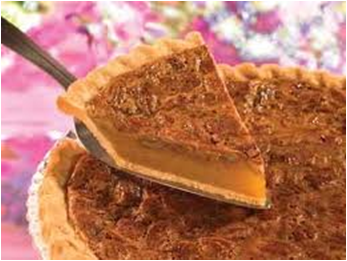 Friday, November 26th  – The Day After: This day is the most important part of the Holiday Plan.  – DEPLETE.
You must make this a deplete day (under 20 grams of impact carbs) and cardio activity is suggested first thing in the morning for 45 minutes to one hour if you are capable.
Here's a great plan to follow to burn maximum fat and calories while depleting glycogen at the same time.
Warm- up 5 to 10 minutes
Go all out for 1 minute straight and recover for 1 minute (repeat 5 times for a total of 10 minutes)
Perform Aerobic/Endurance (steady state – low intensity) cardio for 20 to 40 minutes
Cool down 5 minutes
If you know that you cannot deplete or at least Carb-down (have one starch with breakfast) the day after Thanksgiving, then this plan will probably not work to lose weight.
I personally find that Carbing-down is best the day after a Cheat Day because my appetite is usually higher, especially after cardio.
Saturday, November 27th  – Do a Baseline Day (2 starches with protein meals before 3pm) along with your other normal meals, OR take in zero starches until your last meal and have whatever starches you want (with protein of course).
You choose – if you are new to our strategies then we suggest a Baseline Day.
Sunday, November 28th – Back to whatever plan you are on.
You can also re-arrange this and apply it to ANY holiday, event, or special occasion.
Following a plan like this is what can make fat loss fun for the holidays and most importantly help keep you on track.
Speaking of making fat loss fun and applying this strategy for the holidays, my buddy Joel just extended his Cheat Your Way THIN (Special Holiday Edition) HALF off sale until midnight tonight.
If you grab it now, he's giving away a detailed Holiday Cheating Calendar that lays out every holiday as a fat burning cheat day.
You also get our GL-12 Minute Holiday Workout Bonus. Complete with 12-minute workouts so you can get it done fast while dealing with your hectic holiday schedule. Just email us your receipt (support (at) getleanin12.com) after you click the link below and grab your copy of this killer system.
Did I mention, you have a no questions asked sixty day (a full 2 months) money back guarantee on this puppy? THIS is a no-brainer: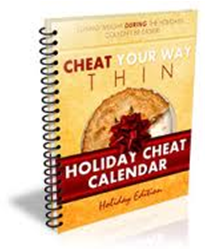 ==> Holiday Cheating Calendar + Cheat Your Way THIN (Holiday Edition) <== Click here
This is THE perfect recipe for you to enjoy all your holidays this year while still shedding those unwanted layers of goo.
Make it a great day and have an awesome fat burning Thanksgiving!
Your friends and coaches,
Shaun and Karen