Post Cheat Day Strategies To Maximize Your Fat Burning Potential
Today I want to share a sneaky tactic I've been experimenting with the day after my cheat day and it has been working like gangbusters.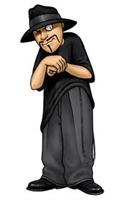 It will help you get rid of all cheat day water retention in less than 24 hours and it maximizes the fat burning potential of ALL your post cheat day hormones.
This is some GREAT stuff. Just watch today's short video so you can give it a try.
Speaking of "Sneaky"…my buddy Joel Marion just finished up a new report with 5 more tricks based on this same type of approach. I personally used this exact same approach to stay super lean last summer.
It's all legit stuff and it works.
5 Sneaky Tricks to TRIPLE Your Fat Loss Results <== FREE instant download