Just when you think you've heard enough bad new about vaccines, "there's more."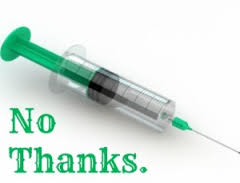 This will make you rethink the flu shot…
How are flu shots created?
There are hundreds of different flu strains that circulate in our population. CDC officials decide on which 1 or 2 strains to include in the upcoming flu season's vaccine.
They pick the one or two they think will hit the following year, so the effectiveness of the flu shot ends up being wholly dependent on the educated "guesses" of health officials to choose the "right" influenza strains that circulate widely in any given year.
EVEN if the officials picked the one or two correct strains to include in the vaccine, the CDC still has to hope that the strains won't mutate.
This is because once they mutate, the vaccine is completely ineffective.
Now let's say CDC officials did actually guess which strain to use for the upcoming flu season, and let's say it doesn't mutate. (The probabilities are getting worse as you can imagine.)
So what are the chances that you are still protected?
About 60% at best.

[pro_ad_display_adzone id="8825″]In fact, experts claim that in a good year, the vaccines are about 7% effective1 at most.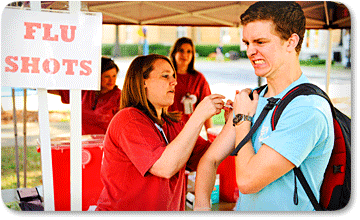 And from the year 2014 to 2015 the flu vaccine was effective for only 18% of the adult population.2
Meaning 82% of those who got the shot and thought they were protected were not.
By January 2015 the flu was so widespread that the CDC had to make a statement to the effect that the strain of flu had mutated and it was not as effective as they had hoped.

Influenza viruses are notorious for undergoing mutations.

Yet, despite all of this, for the past several years, physicians in America have continued to insist that every child age 6 months to 18 years must get an annual flu shot.
So what can you do to protect yourself?
Your best bet against the flu is to keep your immune system as strong and resilient as possible by eating healthy, exercising, keeping a positive attitude, and getting sunshine and plenty of vitamin C.
But if you do happen to catch the flu, keep in mind that while getting the flu can be dangerous, especially if you are older of have a compromised immune system, most people recover on their own in less than 2 weeks.
Keep thinking!
Shaun
References