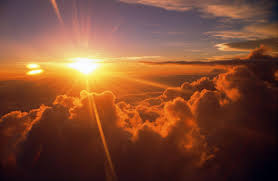 The Sun is an Amazing source of Vitamin D and one of the best ways to reach the recommended daily levels of intake. Of course the Winter months and depending on where you live can severely limit your access to direct sunlight. For this reason we suggest using the following list to help supplement your diet with Vitamin D rich foods:
The 7 BEST Food Sources of Vitamin D:

–    Cod Liver Oil
–    Herring
–    Catfish
–    Salmon, cooked
–    Mackerel, cooked
–    Sardines, canned in oil, drained
–    Tuna, canned in oil (try to consume wild caught)
Spectacular Benefits of Vitamin D
Famous for it's ability to increase immune function and even prevent cancer, vitamin D (the Sunshine Vitamin) has now been shown to help you live longer and look younger.
Vitamin D does this by activating an enzyme called telomerase, which stimulates your cells to age BACKWARDS…
One very recent study showed vitamin D increased telomerase activity by 19.2%, which is why it's one of the most important nutrients for your health.
If you don't have enough vitamin D, your cells may end up damaged and diseased, which is why activating this enzyme is critically important as you get older.
Vitamin D also helps:
–    Boost your mood and mental performance
–    Prevent prostate, breast, ovarian, and many other cancers
–    Reduce your risk of skin cancer
–    Prevent and treat bone diseases
–    Prevent diabetes
–    Prevent multiple sclerosis
–    Treat glucose intolerance
A Vitamin D Deficiency Can lead to:
– Rickets (where bone tissue softens causing deformities)
– Bone pain
– Muscle weakness
– Cognitive impairment in adults
– Severe asthma in children
– Cancer
[pro_ad_display_adzone id="8825″]
However, BE CAREFUL of mainstream advice…
In order to help prevent cancer, your levels of vitamin D must be much higher than the 400 IU our government recommends.
This is why Karen and I take at least 2,000 IU per day.
As stated earlier, you can also get vitamin D from sunshine (just sunbathe in early morning  or late afternoon hours for about 15-20 minutes).
Go out an enjoy the sunshine…
Shaun