Avoid Rebound Weight Gain With These "DIET BREAK" Tips…
So I have a quick question for you.
Are you storing more fat from a carb overdose…OR a carb under dose?
Just watch the video above to find out what the H…E…double hockey stick I'm talking about!
I also reveal how you can get a FREE copy previously unreleased "beta" copy of the brand new Double Metabolic Increase Cycle (D-MIC) from my upcoming ground breaking new ebook; The 4 Cycle Solution, which includes:
A strategic 7-day meal plan with every detail you need to specifically

overcome

the "Adaptive Response" that's associated with nutrition.
A scientific (yet simple) overview of the entire meal plan so you know every detail of how to conquer the dreaded diet plateau.
Daily Success Trackers to keep you consistent and laser focused.
4 Delicious Bonus Recipes for your carb up and baseline days.
EXTRA SURPRISE: I even added a special "Acceleration Plan" for those who want to lose an ADDITIONAL 2 or 3 pounds per week while you use this brand new plan…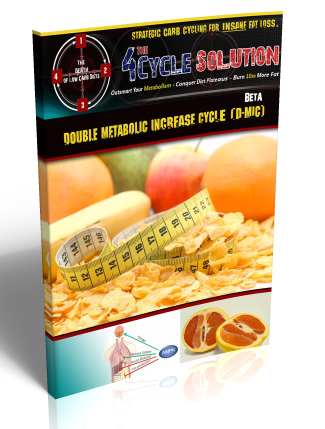 ALL THIS is yours FREE. Just watch the video above and you'll learn how to get your hands on this puppy.
I also wanted to give you this one last friendly reminder…
John Romaniello's new program, Final Phase Fat Loss 2.0, is available at a full 52% OFF until tomorrow night – then the prices doubles.
Your "PROBLEM" area stubborn fat solution <<== 52% off until Thursday only
And please don't forget. You have no risk and you're ALWAYS protected with a money back guarantee. Makes this deal a no-brainer.
Committed to your success!
Shaun