Whaa gwaan mi breddah!?!?
In case you didn't know that's Jamaican patwa for:
What's going on my brother!?
Recently Karen and I went "on vacation" to Negril, Jamaica where we stayed at an all inclusive resort, which meant two big things were on our minds:
Cheat food and alcohol. 🙂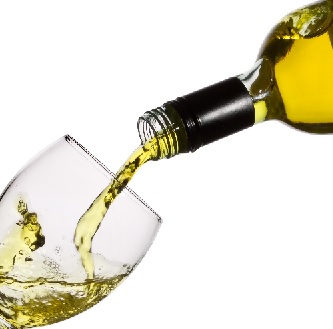 And since summer is right around the corner, I figured I'd dig out all my summertime party fat-loss tricks about "how" to cheat and indulge in alcohol the RIGHT way.
Being that it's Friday and all I figured we'd start with alcohol and I'll save all my cheat day tricks for Saturday and Sunday.
I'm sure many of us will have our "moments" where we celebrate a little too much this summer, so first lets look at what it does to your body nutritionally.
Alcohol is a carbohydrate, or a simple sugar, void of any vitamins or minerals.
Since it is a carbohydrate, one ounce of alcohol provides about 70 calories.
But unfortunately, these calories don't have any vitamins or minerals so there's no real nutritional value.
One gram of alcohol yields approximately 7 calories, almost twice as much as protein and carbs.
From a health standpoint, these calories are empty and useless.
Alcohol is a simple sugar so it actually enters the blood-stream through the walls of the stomach as opposed to most nutrients, which are absorbed in the small intestine.
This quick absorption explains why you may feel the effects of alcohol shortly after having just one or two shots.
It also goes directly to work on the central nervous system and starts to damage valuable brain cells.
So far alcohol consumption doesn't seem like the greatest idea in the world, does it? Lol…
But wait. There's more.
Alcohol damages these brain cells by withdrawing water that is essential for cellular health. Next, it moves on to other cells in your body, which leads to dehydration.
That's the primary reason you'll get the famous "hang-over-headache."
Also, alcohol is a simple sugar so it requires no digestion.
This is why your body prefers alcohol as a fuel before using other carbs, proteins, or ingested fats.
It is considered "nutrient sparing." Since it becomes the quickest available food since, it spares all other nutrients that follow it.
When calories are prevented from being used as fuel, what do they likely become?
You know the answer by now…
…Accumulated body fat stores.
So if you chow down after getting hammered or drinking a few cocktails, those calories are most likely going to be stored for later (in the form of belly fat) because your liver is too busy processing the acetate from the alcohol.
Alcohol is also an appetite inducer.
But you know this by now…right?
Think about it…
…If anyone you know has ever gotten drunk (l would presume you might even have ;-), the first thing they want to do when the excitement slows is EAT!
Ok, this is all fine and dandy, but the real question becomes, "Can you drink alcohol and still stay lean?"
In the final analysis this topic seems to be a common struggle I hear from a lot of people…
They want to get lean and stay lean, but they don't want to give up drinking alcohol.
Will a few beers during the football game destroy your fitness program?
Probably not.
It comes down to a matter of commitment. If you are totally committed to the fastest results possible, you will probably need to minimize your alcohol intake or quit altogether until you hit your target goal.
I'm sure you've heard the media talk about the positive cardiovascular effects a daily glass of wine might have because of the antioxidants.
Just remember, you can get these antioxidants in many supplements and even from whole food sources without getting all the sugar from the red wine.
If you enjoy drinks one or two days of the week like Karen and I, that's fine.
Just be aware of the whole picture when alcohol enters your system.
I believe most of us can drink in moderation, and still stay perfectly healthy and lean after some initial sacrifice to get to our goals.
But here are a few tricks that can help you to NOT pack on the pounds from drinking alcohol:
1. Get plenty of water to prevent the dehydration.
If you decide to drink beer after working up a sweat, I suggest killing your thirst with a few large glasses of water first.
Or if you pull a late-nighter, make sure you have damage control in place by drinking extra water between drinks, before bed and having a water bottle by your nightstand.
2. If you know you're going to consume more alcohol than you're supposed to, it helps to make sure that dinner is based only around protein and vegetables.
Eating a good portion of appetite-satisfying protein along with nutrient-rich vegetables can help to control your appetite and give your body the nutrients it needs.
Just like we explained above, too many carbs + alcohol intake = "fat-spill-over."
3. Make sure you stay away from syrupy, fruity drinks that are loaded with sugar…
This has a two fold negative effect for your belly and butt fat.
You're not only getting all of the empty alcohol calories, but also loads of empty sugar calories. These drinks can have as much as 500-600 calories per serving!
The best thing to do is stick with a clear alcohol mixed with water or club soda.
Clear liquors like rum and vodka with fresh squeezed grapefruit or lemon juice is my favorite, but I make sure I add water too.
Another option is clear rum or vodka with club soda and extra lemon/lime. This is easier if you're at a restaurant, bar, or nightclub.
Also, most people don't realize this, but tonic water is loaded with almost as much sugar as regular pop and club soda has ZERO calories.
If you're a beer drinker, you're better off choosing just 1 or 2 dark beers rather than 5 or 6 light beers.
Although dark beers have more calories than light beers, they also have more B vitamins and antioxidants than light beers, so you actually get more nutrition from the dark beer.
As long as you keep it to just 1 or 2 dark beers you'll be ok, but if you go beyond that you should start counting calories and go with a low-calorie light beer option instead.
4. Try to get in a high intensity full body workout or some type of high intensity exercise before your night out of drinking or socializing.
This is always a great way get your metabolic rate cranking for some extra damage control.
Also make sure to get in some cardio the morning after your night out along with extra water intake.
If your energy stinks, just stick with lower intensity and focus on sweating and re-hydrating.
5. Avoid late night fast food or junk food after drinking.
This will sabotage your fat loss efforts big-time. The worst thing for your body is loading up on burger, fries, pizza, ice cream, or other junk foods after consuming alcohol.
The best method is to plan ahead. Make sure you have an alternative healthy option planned ahead of time so when you get home you can heat it up and satisfy your late-night cravings.
There's also been plenty of times late at night when I will prepare a whey protein shake recipe to help "fill me up" because I didn't have any other food planned ahead.
It's not the ideal situation, but it's better than eating junk.
6. Make sure you consume extra water and nutrient rich vitamins, anti-oxidants, and food sources the following morning.
Alcohol is very good at depleting your body of the vitamins and minerals we need to be healthy and feel normal, so it's important to replenish these key compounds to help us recover.
Although ridding alcohol intake from our lives is definitely the best option, we also have to be realistic.
8 out of 10 people are going to consume some type of alcohol at least socially.
If you're one of them, why not do it the healthiest way possible and keep yourself on track by using the steps above?
This is also a great way to possibly prevent a "hang-over" 🙂
So stick to clear liquor, small amounts of red wine and beer, and stay away from ALL juice mixers and any type of mixer that has hidden calories and sugars.
Club soda, zero vitamin water, fresh squeezed lemons or grapefruit, flavored waters, etc. are the way to go.
Also, don't forget that the toxic environment created by excess alcohol intake can also build up and make you form nasty pockets of cellulite.
Here's an "all-natural" solution that shows you exactly how to break apart and burn off ugly patches off your body:
==> "All-natural" cellulite solution (banish stubborn belly and butt fat)