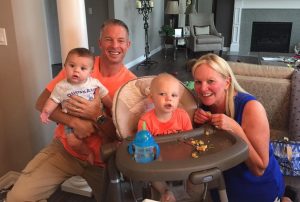 Hey it's Karen, with hectic schedule of helping my hubby run our business and babysitting my grandchildren, a nap in the middle of the afternoon is almost laughable.
But after seeing these amazing benefits, I guess I'll have to nap while my Grand kids are napping.  🙂
It actually looks as though a nap can increase your alertness and energy as much as your daily caffeine fix.

All you have to do is look at how mammals behave. Did you know that 85% of all mammals nap during the day? Humans don't. We typically sleep for a long stretch of time (about 6-8 hours) then remain awake for another long stretch (about 16-18 hours).
But if you make time for it, you can get incredible benefits from 10 to 30 minutes of napping. It's like pushing the reset button so you'll get a burst of alertness and increased motor performance.
A recent study in the research journal Sleep [1] looked at the benefits of naps of various lengths.  The results showed that a 10-minute nap produced the most benefits in terms of reduced sleepiness and improved cognitive performance.
A nap in the middle of the day, typically between 1 and 4 PM, will boost your alertness better than caffeine will. But it should be only between 10 and 30 minutes.  If you go over the 30 minutes you may get sleep inertia which is that feeling of grogginess that comes from waking up from a deep sleep.         
According to the Sleep Foundation:1
Naps can restore alertness, enhance performance, and reduce mistakes and accidents. A study at NASA on sleepy military pilots and astronauts found that a 40-minute nap improved performance by 34% and alertness by 100%.
Napping has psychological benefits. A nap can provide an easy way to get some relaxation and rejuvenation.
[pro_ad_display_adzone id="8825″]
Now… I realize some people simply cannot take naps during the day because it may prevent them from sleeping through the night.
But if you can manage to fit one in, here are best time-lengths to nap:
10-20 Minutes: This is considered a power nap. It will boost your alertness and energy; you'll awake and refreshed.
30 Minutes: This length of nap may cause sleep inertia which is that feeling of waking up a little groggy.
60 Minutes: This nap will help you improve memory, facts, faces and names. There may be grogginess upon awakening after napping for this long.
90 Minutes: Covers a full sleep cycle including REM (rapid eye movement) which is linked to dreaming, improves cognition, emotions and memory. This length does not cause sleep inertia.
I guess the real reason I am so interested in this topic is because I often get insomnia (one of the wonderful side effects of going through menopause) so I get tired in the afternoon.
Looks like power napping may just be the answer to my sleep problem.
If you're struggling with insomnia, like me, it's something you might want to consider as well.
Happy Napping!
Thanks for reading and have a great day!
Your friend,
Karen
Reference:
1https://sleepfoundation.org/sleep-topics/napping/page/0/1