"Estrogenic" foods (called Xeno-estrogens or fake estrogens) are foods that mimic natural estrogen and wreak havoc on your hormones causing men to display more feminine characteristics (i.e., Man Boobs) and women to have more chronic fatigue, hypothyroidism, and auto-immune diseases.
Instead, you want to eat phyto-estrogenic foods. These are foods that mimic the real hormones without causing the hormone disruption or estrogen dominance.
Work on eliminating the following foods out of your diet starting today…
Here is a quick list of DON'Ts:
Don't eat:
Non-organic meats and dairy products. Conventional milk has over 20 different chemicals and hormones that cause hormonal disruptions in your body. Stick with organic, anti-biotic free, grass-fed meats and (preferably) unpasteurized milk products as much as possible.
Don't eat:
Soy and soy-based products (that includes: soy milk, soy protein powders, soy cheeses and soy yogurts). Unless it's fermented soy like Natto or Tempeh, get rid of these unfermented soy products.
Don't eat:
Sugars, grains and processed carbs. Eliminate or drastically reduce processed sugars (grains and carbs, high fructose corn syrups, artificial sweeteners). These carbs cause estrogen levels to rise and progesterone levels to drop.
If you must eat grains stay with sprouted grains like Ezekiel Bread. (Found in the freezer section of your grocery store)
Don't drink:
Stop drinking from plastic bottles which (unless stated on the label) contain BPAs (Bi-phenol A) and stop cooking in Teflon pans.
These disrupt your natural hormones causing excess belly fat among other things.
[pro_ad_display_adzone id="8825″]
Do eat foods that contain phyto-estrogens. (These foods mimic the natural estrogen in your body.)
Eat a diet high in cruciferous veggies. Have one or two of these daily.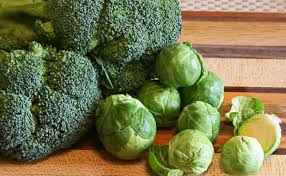 Arugula
Bok choy
Broccoli
Brussels sprouts
Cabbage
Cauliflower
Chinese cabbage
Collard greens
Daikon radish
Horseradish
Kale
Kohlrabi
Land cress
Mustard greens
Radish
Rutabaga
Shepherd's purse
Turnip
Watercress
Also eat: Flaxeeds, (ground up and add to soups) Chick peas (humus or falafels), sesame seeds,
alfalfa sprouts (on salads), peas, garlic, yams, yams and more yams!
Here's to happier hormones and NO "man boobs"! 🙂
Shaun