[Real Nutrition Part 2]
3 Compelling Reasons WHY You Should Use Gluten Free
"White" Starches for FASTER Fat-Loss
In yesterday's blog post I exposed a huge problem with the Paleo/Caveman Diet.
Ok, I'll admit it…I love busting nutrition myths.

And today's is another big one because we've all been told to avoid all natural white starches like the plague, even from followers of the Paleolithic philosophy.
So even though I'm a big fan of the caveman type approach because it eliminates nasty processed foods, it doesn't take into consideration the effect high intensity exercise has on our metabolisms and our hormones.
This creates a HUGE hole in the Paleolithic philosophy.
So if you happen to be sedentary, go ahead and eat like a caveman: naturally fed animal proteins, vegetables, berries and other fruits, and get plenty of friendly fats (raw nuts and seeds, coconut oil, avocado).
But if you're active, you should be adding in some strategically timed, low sugar, gluten-free starches and other whole fruits to the Paleo/Caveman approach.
(Sidebar: I'll reveal the strategic timing in the next update)
3 Compelling Reasons WHY You Should Use Gluten
Free "White" Starches for FASTER Fat Loss
1. They fuel Glycolysis.
All natural white starches contain the purest glucose molecules that fuel our "anaerobic" activity, which is higher intensity exercise like intervals, bursting, weight training, MRT, metabolic circuits etc.
This process is called glycolysis.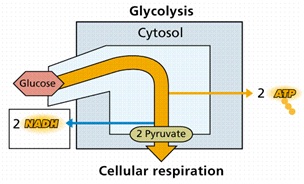 So by eating MORE all-natural white starches (like rice and potatoes) you fuel your body's ability to more "efficiently" use carbohydrates as energy.
You'll also be more efficient at generating adequate energy by promoting the production of ATP (our bodies' primary energy source).
2. They replenish glycogen and help reset our fat burning hormones
Because the Paleo/Caveman approach is very low in carbs, it will only take about 72 hours to drain glycogen levels (the energy stored inside your muscles and liver).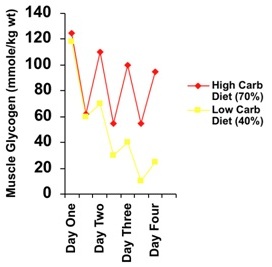 This is a great short term approach for fat-loss, but it can put you in a trick bag because you'll suppress your fat burning hormones and put the brakes on your fat loss.
So by regularly consuming all-natural white starches and whole fruits (not just berries) you'll reset fat burning hormones to keep your metabolism "happy".
Additionally, you'll replenish glycogen levels to sustain you with adequate energy for your workouts and living everyday life.
3. Promotes an "anabolic" environment
When you engage in regular high intensity exercise sessions your body can release more stress hormones (cortisol) and tend to go into a catabolic state.
This can cause you to lose precious muscle tissue and slow down your metabolism (aka Metabolic Slowdown).
But if you're eating more all natural white starches you'll keep your metabolism humming along and you'll prevent muscle loss by keeping your body in an "anabolic" environment or anabolism.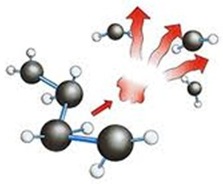 I personally prefer "white" starches and fruits like bananas because they contain the purest starch and the glucose polymers our bodies need to fuel anaerobic metabolism and help with recovery, hormones, and insulin.
As you can clearly see, this fuels and facilitates a few vitally important processes, which are SUPER important for long term fat-loss.
Also, many times the pure amylopectin starch found in the white stuff is less problematic than a starch containing gluten or lectins that you get from whole grain / whole wheat foods.
Another solid reason to eliminate processed grains and go with the "white stuff".
I know, I know…all this stuff is probably against the grain.
And you won't get this advice from Dr. Oz (even though I think he does a great job btw) or your local health guru, but this is REAL nutrition based on science…
And it works.
All of this means one thing; white starches can increase fat burning and create a healthier metabolism.
The bottom line is that focusing on naturally fed lean animal proteins, vegetables, whole fruits, whole food fats, (all Paleolithic choices) COMBINED with a select few starchy based foods — if you consistently engage in high intensity exercise — is damn good advice regardless of historical era or geographical location.
However, if you don't:
Time them properly…
Combine them properly…or
Prepare them properly
This entire process could backfire on you.
And that's exactly what I'll reveal in Part 3 and 4 of this series on REAL nutrition. I'll also uncover exactly WHY lower glycemic choices like yams and brown rice are overrated and really NOT the better starchy choice.
Just hit "like" below and I'll be back to wrap this up into a nice little fat-loss package. 🙂
Legitimate Paleo Resource for You to Check Out…
I also did some research for you and found what I think is one of the best Paleo resources out there. Many of my Paleo friends and trusted advisors recommend this and I see they have over 34,000 'likes' on Facebook, so they must be doing something right:
=> Over 370 recipes plus free meal plans and 3 other cool Paleo bonuses
I also noticed there's:
No Grains or Dairy (both of these can be "ok" in limited amounts, but if you're really serious about flattening your stomach, I would highly consider cutting these out to see what happens)
No Legumes (depending on the source and how they're cooked legumes can also be very problematic for many folks trying to burn stubborn fat)
No Sugar (save it for your cheat day in limited amounts 🙂 )
No Vegetable Oils (kind of obvious…nasty stuff you should avoid 95% of the time)
Many, many times everything that you've done over the years…
Consuming all the NON caveman processed fake foods, the excess calories, the artificial ingredients, the alcohol, the trans fats, the lack of exercise — ALL of this can easily cause one solitary "nightmare" issue inside your body…
An issue that has not only caused many of my clients loads of weight gain, but one that can make it virtually IMPOSSIBLE for you to lose weight until you use something like the Paleolithic approach to help you fix it.
Until you fix this — and this is not meant to be over-dramatic — weight loss will be virtually impossible to achieve. It's just the laws of the human body — your body simply can't properly release fat when you've clogged yourself up with junk:
The best part is, it's still VERY reversible thanks to new methods like this:
=> How to use Paleo to unclog your system and crack your own fat loss code
Just keep in mind, MOST food intake advice simply doesn't address the role that high intensity exercise plays changing our metabolism and our body's ability to utilize starches.
And when you strategically combine them with Caveman type of choices, it can make a HUGE difference.
So I'll still be the first one to admit that the Paleo/Caveman approach is one of the best I've seen in a long time from an overall health and longevity perspective to maintain and/or lose some weight …
Just remember to add in those white starchy carbs – especially on days where you do some type of moderate to high intensity exercise.
Have an awesome day and keep going strong,
Shaun