The Paleo Diet is great because anything that gets you to avoid processed foods and sugar has to be worth mentioning.
However, I see 2 holes in the Paleo concept.
Now remember Paleo has "evolved" and many in the Paleo community "hack" certain aspects of this diet.
Strictly Paleo does not allow for Dairy…where many in that community will have Greek Yogurt or fermented dairy, making it more of a Primal Diet).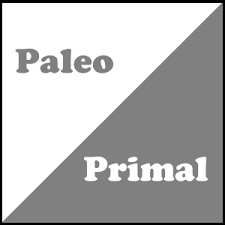 Similarities Between Paleo and Primal
Both Limit Carb intake, eat more protein, eat lots of veggies
Eliminate Gluten
No corn
Avoid High fructose corn syrup
Avoid sugar
No processed foods
Exercise regularly
Occasional wine/beer
Differences Between Paleo and Primal
Paleo Diet
NO SATURATED fats
Limit fatty meats and eggs
No soy
No legumes
Primal Diet

Incorporates saturated fats from extensive research showing how
Important fats are for the nervous system/brain and other body functions.
Occasional fermented dairy
Saturated fats
Eggs
Fermented soy allowed
Occasional legumes
So whether you are Paleo or Primal here are my 2 sneaky tricks…
1) Manipulate Fruit Intake
Instead of eating fruit, eat friendly fats instead 3-4 days of the week. (Now you're Primal)
2) Strategically add in tubers for glucose polymers (including White Rice)
So for 3-4 days per week (post-workout) include white potatoes or white rice because they are "pure starches" (no gluten).
This will accelerate the body's ability to burn more fuel through a process called aerobic and anaerobic glycolysis which helps raise the metabolism and helps promote hormonal balance.
I run into a lot of people on Paleo who have no energy because their leptin and thyroid levels have plummeted.
These 2 strategies will give you more energy by raising both leptin and thyroid hormone levels and in turn will help make your belly fat the "go to" energy source of choice.
Shaun