A few years ago Richard Wiseman conducted two large scale studies on the psychology of motivation for his new book called, 59 Seconds.
The project involved tracking more than five thousand participants from around the world who were attempting to achieve a wide range of goals, including:
–    Losing Weight
–    Quitting Smoking
–    Building Relationships
–    Embarking On A New Career
–    Gaining New Skills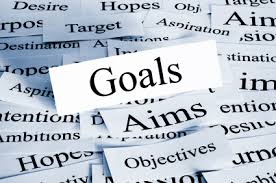 Group one was followed for six months, and the second group for one year.
Initially, all participants were confident of doing well.
At the end of the study everyone was asked to describe the techniques they had used to try and achieve their desired goals, and report their level of success.
But only 10% reported that they had successfully achieved their goals, outcomes, and desires.
Here are the primary differences that separated the duds (the 90%) from the studs (the 10%)…
First, the duds:
– Those who adopted a celebrity role model (like a Hollywood celebrity, a world leader, or successful business person) by putting a picture on their fridge, or somewhere else did NOT drop any weight or achieve their business ambitions.

– Those who relied on willpower… or used thought suppression to erase images of their favorite cheat foods… or focused on the "bad" things that would happen if they didn't achieve their goals were NOT successful.
– Those spending their time daydreaming about their goals were ineffective.
EVERY one of these methods was nothing but a waste of time and energy.
[pro_ad_display_adzone id="8825″]
Conversely, a totally different pattern of success emerged from the studs that achieved their goals…

Each of these five techniques will significantly increase your chances of success.
– They had a step-by-step plan broken down into mini-goals that were concrete, measurable, and time based.
For example, if you want to lose 20 pounds it's not going to happen overnight—you need to focus on 2 – 3 pounds per week as a mini-goal then write down the action steps you'll take to achieve that goal. Take it ONE day and ONE week at a time.
– They verbally expressed their goals to friends, family, and colleagues to get the support and encouragement they needed when the "going gets tough".
Ever notice how much better you feel after sitting down and venting to a close family member or friend about a problem in your life??
Same holds true for your goals.
Share how important your goals are with supportive friends and family—and express WHY they are so important to you. This will help keep your train on the tracks.
– They frequently reminded themselves of the benefits and positive outcomes associated with accomplishing their goals.
When you anchor your efforts to the end result it spurs positive actions. EVERY day try to visualize what your body and life will look like when you accomplish your goals and you'll be 10x more likely to achieve them.
– They attached some type of reward to each one of their smaller mini-goals that were part of their bigger plan.
At least 4 to 5 nights per week if I eat clean and exercise I reward myself with 2 glasses of red wine and a piece of 73% cocoa chocolate.
When I'm feeling lazy I think to myself, "Well, I can't have my wine and chocolate unless I get this workout finished—so here goes!"
– Lastly, the successful participants made their plans, progress, benefits, and rewards as concrete as possible by putting them in writing.
I can't recall where I heard this quote, but it stuck like glue when I read it, "Goals that are not written down are just wishes."
Take home lesson? STOP wishing and start DOING.
Shaun