There is ONE weight loss motivation poison you must learn to avoid (and ultimately "kill") if you really want to stay healthy and keep your belly flat for the long haul.
What is it?
Your Evil Twin.
Let me quickly explain and give you a real life amazing before and after transformation and success story below to prove it….
I guarantee this will all make sense and you'll instantly "get it" and be able to relate.
You see, on the surface I may seem like a lean guy who's in control of my life. And sometimes I am.
But MANY times I'm NOT.
Deep down inside I have an evil twin. He's this guy who has no clue what to do with his life.
One guy wants to go get my workouts done, eat clean, be a great dad and husband, give back to the world, and change people's lives.
But my Evil Twin wants to sleep in without an alarm clock, skip my workout, slack off, eat cheat food, surf the internet all day, and snuggle with my "blanky" on the couch.
BOTH of these people exist and are alive inside my head…
And they fight with each other all day long like Dr. Jekyll and Mr. Hyde trying to see who can win.
And guess what?
YOU have the same two people inside YOUR head too.
The "Winner" in you is who you want to be:
– In control and emotionally stable.
– Confident but humble.
– Driven yet balanced.
– Focused and productive.
– Unselfish and kind.
– Patient and persistent.
On the other hand, your evil twin is the person you must learn to despise.
It's the person we're embarrassed about.
– The one we're not proud of.
– The one who opens his mouth and says stuff we regret.
– The lazy ass who gives up when things get tough and makes us feel like a friggin' loser.
And here's the thing…
Your Evil Twin is always there…inside your head ready to take over and screw everything up.
But don't try to ignore or deny your Evil Twin. Acknowledge his existence. If you don't, he  will take over your life.
But then STARVE that Evil Twin.
The ONLY way to do this is to FEED the "Winner" inside you BEFORE your Evil Twin takes over.
When you do, the "winner" in you becomes like a tree planted by streams of water, which yields its fruit in season and whose leaf does not  wither…whatever you do will prosper (Psalm 1:3).
THIS is how you take away all the Evil Twin's powers and paralyze him from taking over your life.
Ask Witek from Poland!
After discovering the Macro-Patterning lifestyle, he changed his entire perspective on life.
He even changed his personality and totally re-invented himself by starving his Evil Twin. Just check out his testimonial and you'll see why this tactic can be life-changing….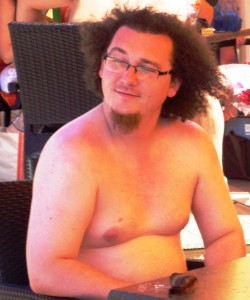 Six months ago I weighed 240 lbs. My lab test results came back horrible and my knees hurt after a casual mountain walk. I decided enough was enough!
After 3 months of making healthier food choices and some basic cardio and intervals I hit a major plateau. I decided to graduate to your 14-day Rapid Fat Loss Plan, which really gave me a breakthrough I needed.
From that point I started using your Ab "Targeted" cardio and your Ultimate Cardio Sequence along with the Macro-Patterning principles.
All in all, I managed to lose 80 lbs, fight off my hypertension and get into a shape I never had (and never thought I could have) even in my teens. One third of me is gone and I know the two thirds left is the better me – growing stronger every day!
A huge thanks for your guidance – you ARE really my coach – it's not only
about workouts and health issues resolved – it's about my whole mindset, and dare I say, personality, that changed for the better.
Last week alone I had around 30 people asking me about my secret and I have you to thank 🙂 I wish everybody felt the way I do now!
All the best!
Witek Kulczycki, 36 – Poland
————————–
Well, I think that about sums it up! 🙂
So remember: you have TWO people living inside your head…
The "Winner" and your Evil Twin.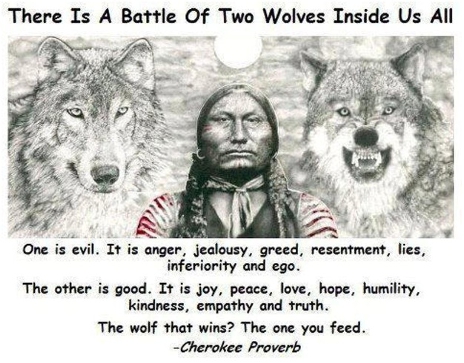 The Winner in you wants to live everyday with a lean, healthy body and have an extraordinary life. Feed him like a sumo wrestler on his cheat day (not literally of course).
But your Evil Twin strives for mediocrity, constantly trying to beat you down and make you average.
Go ahead; acknowledge your Evil Twin's existence.
Then go use my 14 Day Rapid Fat Loss Plan to stomp him out like a fire by FEEDING the winner inside you.
It's a proven way to KILL your Evil Twin and prevent him from making you fat.
==> The PROVEN system to KILL your Evil Twin (in only 14 days)
Keep going strong,
Shaun "Starve your Evil Twin" Hadsall