Science Confirms That Recording Your Eating and Exercise Habits Will Keep You on Track and Get You To Your Goals Much Faster—Here's How To Do It Right.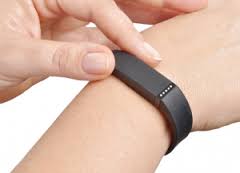 It may not be the sexiest subject in the world to talk about, but I'm a firm believer that whatever you diligently track and measure in your life will improve much, much faster.
All I have to do is look back and my successes in life and compare them to my failures. Every time I achieved any type of success there's was always some type of tracking or accountability factor at play… and every time I've failed (which has been a lot) there was a lack of accountability and/or measuring progress.
The same holds true with our private, paying clients. Without fail, every client who keeps a food journal achieves his or her goal twice as fast as those who choose not to record in their journal.
It's always been the "difference maker."
Since 60% of the population has weight loss goals at any given point in time, tracking your daily measurements such as calories, kind of food eaten and exercise activity will directly determine how much weight you lose or how fit you become.
Why self-tracking seems to be such a powerful motivator lies in the fact that as humans our behavior changes if we are being monitored. If we know we are being watched, evaluated, scrutinized, we change our behaviors to adapt.
One of the main reasons you fail to reach your goals is because you don't see any fat loss results for at least 2 weeks to a month. In that time it's easy to get discouraged and quit.
But when you track all that you are eating or exercising you have something tangible to hold on to while you wait to let your body catch up with the calorie shift.  Psychologically, the tracking makes you relax about the outcome. You know you're doing the best you can, it's just a matter of time before you see results.
[pro_ad_display_adzone id="8825″]

Tracking Dos and Don'ts
Don't use the scale as the main tracking device. Scales are not accurate. If you had half a tuna sandwich the night before, your "weight" will be slightly higher because tuna contains sodium which retains water.
If you strength train, the number on the scale will not move for quite a while. Numbers may even go up.
Do use tape measurements or whether or not a tight pair of jeans finally loosened up.
Do track food intake and exercise activities on tracking devices (see gadget of the month below) or on paper.  While some recommend tracking once a week, others don't do well on this and require more daily tracking. Do what is comfortable for you. If tracking daily discourages you, then don't. Give yourself some breathing room. Maybe track 3-4 times a week to get a general ballpark figure of where you're headed and how long it could take.
If you are serious about losing more weight, making more money, or any other measurable goal, track it.
Shaun