Cortisol is the hormone that is secreted as a response to stress, called the "stress hormone." This stress hormone makes belly fat…
It is produced by adrenal glands (which sit on top of kidneys and reacts to stress.)
It is opposed by growth hormone so as GH levels decrease (by aging) cortisol increases because nothing is opposing it.
The more you can increase growth hormones — the more it will lower cortisol.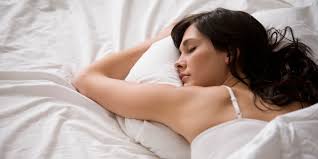 Cortisol works best when it starts out high in the morning but then levels off as evening approaches. But if this hormone remains high due to a stressful day then we need some practical ways to reduce it. 
Here are 8 of the best ways to reduce cortisol:
1. Sleep, which creates growth hormones will reduce cortisol.
2. Meal Timing. Insulin regulates sugar when you eat. So don't graze all day long because it will keep insulin levels high.
GH hormone regulates fat burning when not eating.
Don't eat more than 2-3 meals per day. This will stimulate the Growth Hormone to go up.
3. Getting Sunshine on regular basis to lower cortisol will make you calmer.  Take about 10,000 IUs of Vitamin D3 (taken with Vitamin K-2). But if you're getting 15 minutes of sunshine daily you don't need vitamin D3 supplements.
4. Walking is the best exercise to reduce cortisol. It's not as stressful as Hiits or chronic cardio. It's not the best at fat-burning but the goal here is to remove stress (at first) then weight will come off.
5. Increase your potassium, it supports the nervous (para-sympathetic system); you need 4700 mg of potassium as well as B1 (vitamin) and calcium (to help you before sleep)
[pro_ad_display_adzone id="8825″]

6. Don't hang out with stressful people — avoid negative people.
7. Stop multitasking all day long. Prepare for sleep 1 hour before by avoiding TV, computers , cell phones,
8. Take a warm bath before bed to relax your muscles and make sure to get at least 8 hours.
Have a good night,
Shaun