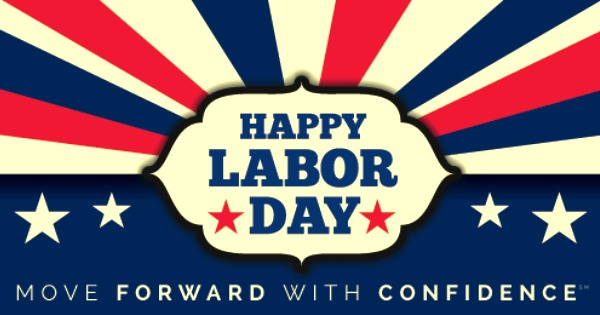 Labor Day is here…
The summer is officially over and the excuses to slack off have (hopefully) come to an abrupt end.
Now, if you're anything like me, you'd prefer to go hang by the pool and drink a beer or cocktail after work rather than go for a quick run.
But it's around the corner: Shorts and t-shirts will soon be replaced by sweaters and slacks. And before you know it the holidays are upon us and all the summer indulgences of BBQs, picnics and vacations will be hiding under a baggy sweater.
As the days get shorter, it's time to plan ahead and set your mind on getting any post-summer weight off so you enter the holidays without the guilt. It's also a time to make sure you have your priorities straight. [pro_ad_display_adzone id="8825″]
Just thinking about it can be overwhelming at times…
•    Your Family and Relationships
•    Your Love Life or Marriage
•    Your Health and Longevity
•    Your Spiritual Growth
•    Your Career, Hobbies, and Passions
•    Your Money and Finances
•    Your Personal Growth
ALL these areas need at least some of your time and attention if you want to live a healthy and happy life.
But it's not easy by any means.
And if you're anything like us you're busy, busy, busy, which means you probably struggle keeping all these areas of your life balanced as well.
For example, I know that if I don't schedule a weekly "date night" with my wife and neglect dedicating one night of my time solely to her… my marriage will suffer. After all: happy wife = happy life 🙂
Same goes for health and fitness. If we skip our workouts and eat unhealthy, EVERY area of our lives suffers.
ENTER: The GL12 Circle of Life to Keep You Balanced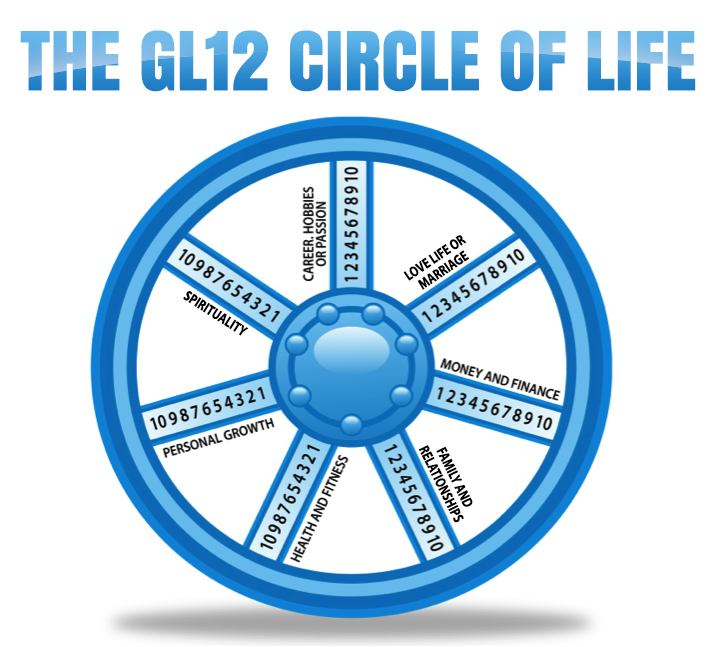 CLICK HERE to keep your life on track and balanced [Circle of Life Printable PDF]

Here's how it works:
– Rate yourself on a scale of 1 to 10 for each of the key areas of your life on the circle above. 
– A #1 means you're failing miserably and not giving that area any attention.
– A #10 means you've achieved everything you ever want to achieve in this particular area and you're giving it your full attention.
– After you rate yourself on a scale of 1 to 10, connect the dots in a circular type of fashion.
You'll automatically see where your circle is off-balance so you can arrange your schedule to give the neglected areas the attention they need and deserve.
Lastly, and most importantly, make sure you have the right perspective.
One of my best friends recently told me he was a 9 or 10 in every area and I laughed out loud at him. I NEVER rate myself as a 10 in any area because, in my opinion, we should always be trying to improve ourselves.
In other words, if you're a "10," it should mean that you're dead because…
You're either regressing or growing… nothing stands still.
The goal isn't "10s"… the goal is staying balanced.
The GL12 Circle of Life will help you get there.
Here's to your best back to school and holiday season ever.
Your friend and coach,
Shaun