We all leave footprints to guide others. Make sure you're following footprints that will put you on a path of success, while leaving footprints of your own that will help others do the same.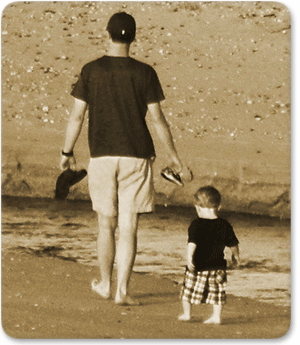 Ever watch a small boy follow his dad through the sand or snow?
He stretches as hard as he can to step right where his dad stepped.
Not an easy task since he's so little.
But then the father, seeing what his son is doing, smiles and begins taking shorter steps, so the son can follow.
It's a picture of what leadership should look like.

Whether being a parent, a teacher, a friend—we all leave footprints to guide others.
And vice versa.
We all follow in someone's footsteps.
If there's one thing I've learned over the years, there are two different ways we grow, learn lessons, and acquire wisdom:
The mistakes we make.
The examples of other mentors and leaders we follow.
Over the years, I've learned that mistakes are MUCH more painful than seeking the advice, counsel, and wisdom of a role model or mentor.
So, do YOU have a mentor, coach, or role model helping you in areas of your life where you need to grow or make significant progress?
Whether it's your body, your health, your career, your family, your finances, or even your spirituality—we all need positive role models to follow and mimic.
That's why Karen works with a naturopath doctor to help her with her hormones and nutrition plan.[pro_ad_display_adzone id="8825″]It eliminates frustration and increases the speed of her results and progress.
And that's exactly why I have several mentors in my own life to help increase the results of my business growth.
I even work with a pastor and life coach to help me increase my faith and improve my walk with God.
But remember, a TRUE mentor will NEVER be one of your good friends.
– Your best friends love you the way you are. They are comfortable with your past and your present.
– Your mentor is only concerned with brightening your future.
– Your best friends tend to ignore your weaknesses.
– Your mentor REMOVES your weaknesses.
– Your best friends are your cheerleaders…and this is a good thing, but…
– Your mentor is your accountability coach. And that's WAY more important.
– Your best friends usually see everything you do right.
– Your mentor identifies what you're doing wrong, then corrects and encourages you.
THIS is how you will grow and learn.
THIS is how you'll make faster progress.
THIS is how you'll maximize your full potential on this earth.
Additionally, you'll have fewer regrets in life.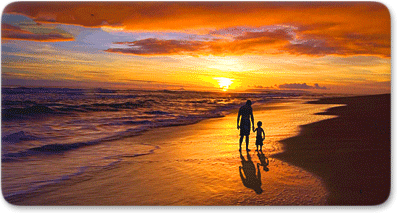 Plus your mentor will "see" things you simply cannot see.
This will help you prevent a thousand headaches, avoid dozens of mistakes and save you from a LOT of unnecessary pain and suffering.
BUT — you have to make a conscious effort to seek out and find mentors in the areas of life that you want to succeed.
Even though various mentors will enter and exit your life, keep searching for them and they will appear.
It's just how the world is wired.
-Ask and it shall be given.
-Seek and ye shall find.
-Knock and the door shall open.
And always remember this Proverb:
"The way of a fool is right in his own eyes: But he that seeks counsel (mentors) is wise."
Keep going strong.
Your friend and coach,
Shaun "We all need a mentor" Hadsall