If you're looking for happiness, research shows that having more money won't make a bit of difference.
Essentially, a certain income level (approximately $40,000 here in the U.S.) is necessary for food, shelter, and preventing daily worries.
Research shows that once you have reached that basic level of financial security, making more money is unlikely to lead to better days.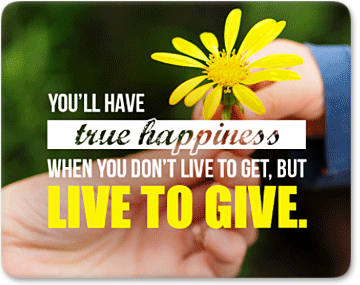 If you truly want happiness and fulfillment in your life, your focus must switch from "getting" something to "giving" something.
Putting other people's interests first and continually adding value to their lives ultimately leads to unexpected returns.
Don't misunderstand me…
There's absolutely nothing wrong with making money (or wanting to make money).
But it's just not a goal that will make you successful—or happy for that matter.
Yes, we obviously have to promote other products and services in order to feed our families and pay the bills…but that's not our goal.
Our goal is to SERVE OTHERS.
In fact, my business partner and I were actually nicknamed "Team Go-Giver" in the online fitness industry…
(Quite the compliment!)
That's because our core values and daily operations are specifically designed to model The 5 Laws of Stratospheric Success from the appropriately named book called "The Go Giver."
[pro_ad_display_adzone id="8825″]
#1: The Law of Value
Your TRUE worth is determined by how much more you give in value compared to what you take in payment.
That's why here at Get Lean In 12 we always do our best to go above and beyond—and over-deliver on value.
#2: The Law of Compensation
Your income and rewards in life are determined by how many people you serve and how well you serve them.
My motto is:
"Serve my readers and followers unselfishly, add value to their lives, and solve the problems that keep them up at night."
If I continually focus on this one goal, the money aspect works itself out automatically (and I'm helping more people at the same time).
#3: The Law of Influence
Your influence is determined by how abundantly you place other people's interests first.
Our goal everyday at GL12 is to put the wants and needs of our customers and followers FIRST, which is one of the primary reasons we pride ourselves on having the BEST customer support in the industry.
#4: The Law of Authenticity
The most valuable gift you have to offer is yourself.
This is accomplished by giving and LISTENING (something that is VERY difficult for us men 🙂
My motto is: "Listen TWICE as much as I speak…
"Be real. Be authentic. Be honest. Always admit my shortcomings and weaknesses."
This is how I can give of myself FULLY without holding back.
#5: The Law of Reciprocity
The key to effective giving is to stay open to receiving.
All the giving in the world won't bring success or create the results you want if you're not willing to receive back a big part of what you've given.
If you don't let yourself "receive," you're refusing the gifts of others so you shut down the flow of "go giving."
In closing for today, I came across this infographic that I think really drives this message home…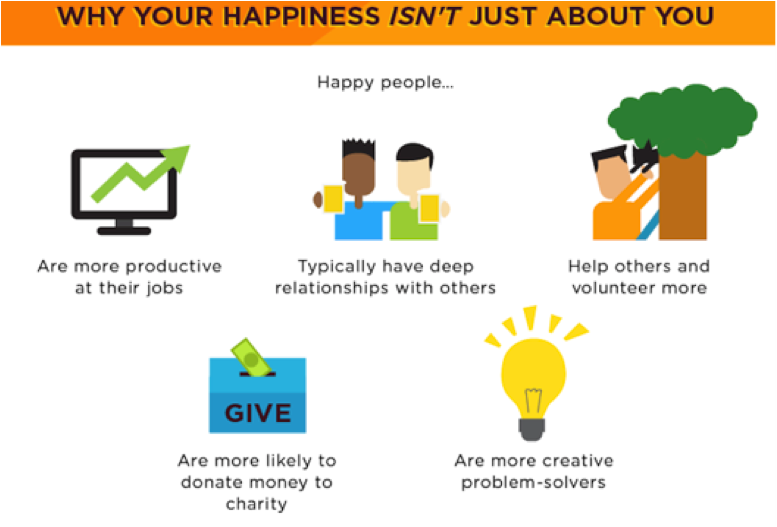 A "Thank You" to the folks over at "happify" for creating this — whoever you are! 🙂
Even the Bible makes this crystal clear:
"GIVE, and it will be given to you… good measure, pressed down, shaken together and running over." (Luke 6:38)
So always remember…
The more you give… the more you receive.
It's another secret of the journey.
Your friend and coach,
Shaun "the go-giver" Hadsall