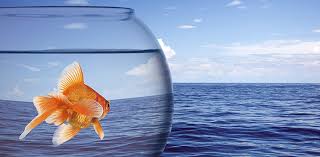 Whenever Karen and I are approached by somebody who claims to be doing everything right with their diet and exercise—but continues to struggle no matter how hard they try—the first thing we ask them is:
Are you in control of your "thought-life" and self-image? 
May sound strange at first, but time after time, after time, we see it over and over again.
People who consistently work their "mind muscle" and are consciously aware of their thoughts and self-image have an easier time losing weight and keeping it off. For example, according to Dr. Caroline Leaf, an expert in the field on brain neurology…"…75% to 95% of the illnesses that plague us today are a direct result of our thought life.What we think about affects us physically and emotionally."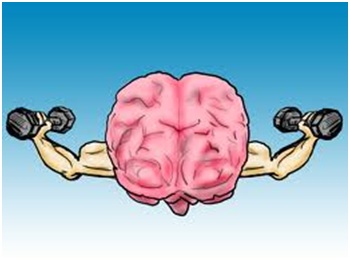 Did you know? The average person has over 30,000 thoughts a day!
Through an uncontrolled thought life, we create the conditions for illness; we make ourselves sick. Research shows that fear, all on its own, "triggers more than 1,400 known physical and chemical responses and activates more than 30 different hormones."
She continues, "Toxic waste generated by toxic thoughts causes the following illnesses: diabetes, cancer, asthma, skin problems and allergies to name just a few. But consciously controlling your thought life will make you healthier!"
———————————————————————————————————
Every moment of your life your brain creates 400 billion actions from digesting to thinking to movement to perception. We are only conscious of
about 2,000. Every thought produces chemicals in the human body.
When we feel happy, specific chemicals are released. And when we are sad or depressed a host of other hormones and chemicals are released.
 The following thoughts are the most damaging to your body:
Thoughts of anger or rage, resentment, depression, worry, anxiety, fear, excessive grief, and guilt will do more to damage 'you' than anything thing else.
Only 13% of diet and genetics are related to illnesses. The other 87% of illnesses is related to your thought life. That's not an excuse to eat wrong
or go lazy on exercise. Your health is a concerted effort between eating well, exercise and your thought life.
How?
Whatever you think about impacts your body in a MUCH bigger way than you're probably aware of.
Your cells absorb these thoughts and cause physical changes inside your brain and body.
This is why you have to spend some time in the day to be intentional and purposely choose good thoughts.
Sow seeds of doubt and expect insecurity, frustration, and eventually failure.
In other words…
"People harvest only what they plant." (Galatians 6:7)
"Be careful what you think, because your thoughts run your life." (Proverbs 4:23)
If you're still struggling with this concept, like I did for many years, here a few techniques you can try:
1. Read a daily devotional that has positive and inspiring messages.
2. Write in a gratitude journal for 5 to 10 minutes every day.
3. Write down positive affirmations or goals on 5×7 index cards and read them daily.
Using just one of the methods above will have a profound affect on your thought life, which will in turn inspire you to take more positive actions.
Remember, every thought we think is creating our future.
 Shaun