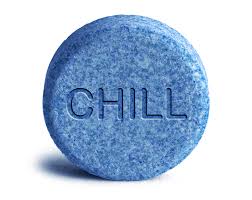 "Shaun, take a chill pill will ya!" 
This is exactly what my wife says to me when I overreact about something silly, like when somebody pulls out in front of you and decides to drive 30 mph in a 45 mph zone. 
I mean it's one thing to cut me off, but can you at least drive the speed limit?!? 🙂
All kidding aside, most of us become overwhelmed from always chasing our "to do" lists leading to increased stress in our daily lives. 
Here are 5 all-natural chill-pills Karen and I use to find peace, calmness, and balance our lives. 
All Natural Chill Pill #1: Date Night 
One night per week Karen and I go on a date night and I do my best to focus solely on her. 
This means NO iPhone or tablet, NO talking about business, and NO talking about money or finances… and we even let our kids know that they won't be 
able to contact us on our phones. 
Giving my wife this one on one quality-time every week cultivates our marriage and keeps our communication healthy and on track. 
Even if you have kids, I highly recommend you get a babysitter once per week and go out on a date night with NO kids… 
This will allow you to be a better parent AND spouse. 
Many times, things like going to a movie doesn't work because you're not really spending quality time communicating.
Instead, we go bowling during the winter or golfing during the summer, then go out for a nice dinner afterwards. 
All-Natural Chill Pill #2: The power of NO
"I don't know the key to success, but the key to failure is trying to please everybody."
I'm not sure who wrote that quote but it always stuck with me.
It's ok to say "no". 
  You can't do it all… and you can't please everybody. 
Say a strong YES to the things that are important and you enjoy…
And say a strong (and friendly) NO to the rest. 
You may feel a bit guilty at first, but you'll thank yourself later because you won't be stressing out about it. 
All-Natural Chill Pill #3: Attitude of gratitude
If you read my newsletters then you know that I'm a huge believer in an attitude of gratitude EVERY day. 
Studies prove keeping some type of gratitude journal leads to:
– Increased sense of well-being, better sleep, more willingness to accept change, and even helped lower symptoms of pain2.
Another study conducted in 2008, showed expressing gratitude influenced the hypothalamus, which can have a positive impact 
on sleep, cravings, appetite, and even stress1.
I have gratitude cards that I read daily and I make sure to write in my gratitude journal at least 2 or 3 days per week. 
It will literally take you 5 minutes per day to keep you balanced, calm and well grounded. 
All-Natural Chill Pill #4: Recreation Day
Did you know that we are now bombarded with more information in ONE single day than our previous ancestors received in their 
entire lifetime. 
The numbers prove we're both addicted to, AND distracted by, technology.
– Workers who use computers during the day check their emails nearly 37 times an hour. 
– Average workers are interrupted, on average, every 11 minutes and spend a third of their day recovering from distractions.
– Workers lose 28% of an average workday due to multitasking ineffectiveness. 
– Research performed by Rutgers University shows millions of users are now unable to go more than five minutes 
  without checking their smart phones.
– Computer multi-taskers experience a burst of dopamine- that can be addictive… just like a hardcore street drug. 
This is why it's so important to take a "technology free" day once per week, which I like to call "Recreation Day". 
Removing your attachment to your Smartphone, laptop, iPads and other devices will give you a sense of freedom you've never had before…
And it will allow you to focus on quality time with family, friends, and loved ones—rather than being distracted.
And last, but definitely not least, is …
All-Natural Chill Pill #5: Strategic Exercise
When you perform short, hard bursts of strategic exercise specifically designed for your current hormonal condition, you'll release more "happy hormones" and relieve stress.
Not to mention, exercise is your #1 source of emotional renewal. There has even been researched published showing that exercise can work BETTER than pharmaceutical anti-depressants.
Fortunately, there is a 12 Minute Metabolic Trick you can use a few days of the week when you wake up… or before going to bed that will "re-awaken" your happy hormones and help you burn more belly fat.
Discover how you can use this "Fountain of Youth" Metabolic Secret by clicking this link:
Use This 12-Minute Metabolic Secret to Melt 1 Inch of Belly Fat Per Day
Keep going strong.
Your friend and coach,
Shaun 
 References: 
(1) The Neural Basis of Human Social Values: Evidence from Functional MRI, Zahn et al (2008)
(2) Counting Blessings Versus Burdens: An Experimental Investigation of Gratitude and Subjective
Well-Being in Daily Life, Emons and McCullough (2003)