Stubborn fat cardio: Cool Exercise Trick (takes less than 5 minutes)
Today I have a cool new exercise trick for you that involves stubborn fat and cardio, but it makes intervals and bursting MORE effective.
Many of you know my opinion of slow-go steady state cardio. Most of the time it's practically worthless. But I've recently discovered this cool new exercise trick that involves "slow go" cardio.
This approach is based on the same philosophy of my new 14 day lower ab fat sequence, but it has a new spin on it.
I know how stale and boring old-school cardio (and even intervals) can get at times (yawn), so it's vitally important to keep it fresh. And even more important is making sure it's effective while preventing any plateaus to keep the visible results coming.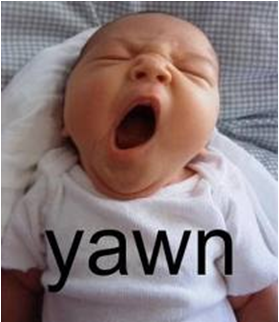 Here's how stubborn fat cardio works:

As you probably might know, when you perform intervals or bursts, your body will release all kinds of fat burning hormones called catecholamines.
Catecholamines are "fight-or-flight" hormones released by the adrenal glands in
response to stress like high intensity exercise. They are part of the sympathetic
nervous system (SNS).
These hormones will eventually convert to dopamine, to norepinephrine, and epinephrine, which ultimately forces the release of free fatty acids.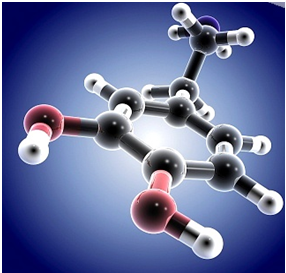 In other words, these catecholamines help break apart stubborn fat into the blood stream.
This is a pretty sweet deal, UNTIL a process called "re-esterfication" takes place and all-of-a-sudden your body starts re-storing the fat you just released.
And unless you know how to "burn off" these free fatty acids you could very likely be a victim of "re-esterfication". This is where the steady state cardio exercise trick comes in to help you burn off this stubborn "residual" fat that's floating around in the blood stream.
Here's a sneaky way to execute your stubborn fat cardio workout.


"Stubborn Fat" Cardio
Warm up for 5 minutes (lowers insulin, prevents injury, increases blood flow).
Perform five 10 to 30 seconds intervals (bursts or sprints) with about 30 seconds to a minute recovery in between to help break apart and release stubborn fat.
Walk slowly for 5 minutes while the free fatty acids pour into your blood stream.  Now you're in the perfect spot to burn off these residual free fatty acids that are floating around.
Perform five to ten more 30 – 45 second bursts (to keep the body releasing hormones).
Now it's time for the steady state cardio trick. Make sure you walk or slow jog for 2 to 5 minutes

in between

each burst to burn off all the residual free fatty acids.
Cool down for a few minutes at the end.
This entire stubborn fat cardio workout should take about 30 minutes.
IMPORTANT: This is an advanced technique and should only be done 2 or 3 times a week max. IF you go crazy and try this everyday it will backfire. You'll over train, possibly get injured, and your body will end up fighting against fat loss.
This how you can use old-school slow, boring stubborn fat cardio to prevent "re-esterfication" and burn off more stubborn fat.
Pretty cool trick.
The human body is sometimes weird and wacky and it wants to hang on to fat with all its might. That's why techniques like this are so important. It will prevent you from "re-storing" all the stubborn fat using cardio that you worked so hard to release.
This especially happens if you're trying to get rid of lower Ab fat, or what we usually refer to as "stubborn" fat.
That's why I'm sharing this sneaky cardio "trick" with you today. So you can avoid plateaus and keep your body burning fat in the right areas – instead of burning up muscle or suffering from "re-esterfication".
Make sure you hit the "like" button and share this with everybody else who's trying to maximize their results. Also, go ahead and drop a comment below if you have a question or you have any feedback.
Enjoy the FREE stuff and have a great day!
Shaun