How to overcome the "adaptive response" from exercise and bust through fat loss plateaus…(Are YOU a Turtle, a Hamster, or a Gazelle?)
Most people approach exercise haphazardly with absolutely no plan. In other words, they decide what workout they're going to do for that day while they're walking into the health club or their home gym.
I used to do the same thing. Do you? This is a HUGE exercise mistake.
I learned a long time ago that you must have a strategic plan to overcome adaption if you really want to burn fat and get solid results.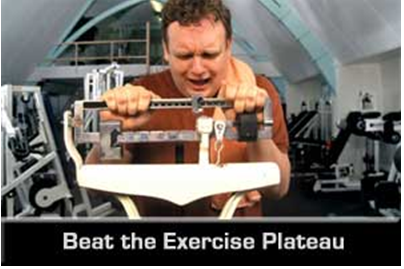 It amazes me how many people have been working out year after year (sometimes for hours at a time) with absolutely no visible fat loss results to show for it.
Their heart might get stronger and they probably even get cardiovascular benefits from exercise. But without a strategic plan to keep their bodies from adapting, they'll NEVER see visible fat loss results.
Really think about this. If you're going to spend the time AND effort exercising, shouldn't you know for a fact that you're actually burning fat so you can see visible as well as physical results?
People generally fall into one of three categories when it comes to cardio.
1. Turtles: This is the person who gets on a treadmill or some other machine and uses their time to read a book, watch the latest negative news or talk show, and gossip with their friends. This will burn up some calories, but is basically useless.
You might as well be working around the house. You'll burn just as many calories, you won't fill your head with so much crap AND you'll get more accomplished. (Turtles really get on my nerves for some reason. If this is you, I apologize, I just feel like you should be using your time more wisely.)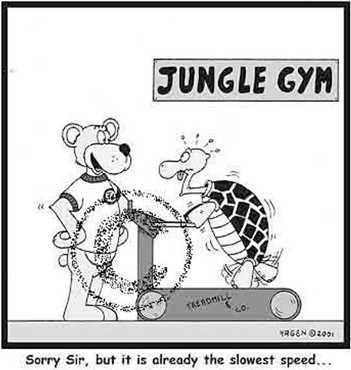 2. Hamsters: These are the people that have a "more" is "better" mentality (with too much time on their hands – must be nice!). You see them jogging or cranking away at a medium pace for hours on end.
I'll get to the gym, crank out our workout, stretch, go get some 1 on 1 sauna or cultivation time, and the Hamster is STILL cranking away on their machine a couple hours later. Can you say insanity?
The Hamster is the most likely to burn out, get injured, and burn up a lot of valuable fat burning muscle. It's actually kind of humorous. What's even funnier is when they ask you for help, then don't listen.

3. Gazelles: This is a rare breed, but they're easy to recognize. How? They're in-shape. They sweat more, make more noise, they're efficient and they workout with a goal and a purpose. Gazelles push themselves out of their comfort zone consistently and get visible results.
I'm happy to report that I'm a Gazelle! The Gazelle (the actual animal) is not a leaper, but instead eludes predators with incredible bursts of speed, sometimes reaching 60 miles/hour. They're also super lean.
Gazelles will sometimes intentionally act like a Hamster for recovery purposes and to help overcome adaption. But the majority of their time is spent using higher intensity metabolic bursts.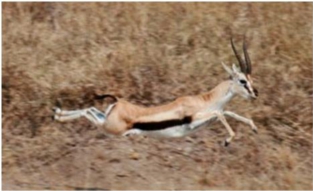 I figured out a long time ago how to formulate an effective plan for attacking body fat using the 3 pillars below (with Gazelle type cardio and metabolic bursting).
This will help you do three very important things.
Dramatically cut down the time you spend exercising. Gotta love that.
Immediately know –

for a fact

– that you're always tapping into and burning fat when you exercise (so you can actually see visible results from your effort).
Completely prevent burnout and boredom in your long-term exercise approach (by using variety and flexibility to make exercise more fun AND overcome adaption).
PILLAR #1: Aerobic / Endurance (Steady State) Cardio
Perform 1 or 2 times weekly for 45 to 60 minutes. No more, no less.
Pros:
Easier to use and apply immediately because of lower intensity.
Great conditioning for heart and cardiovascular system.
A strategic primer for your body to respond to "other pillars" properly.
Cons:
Consumes more time than intervals like H.I.I.T. or GL-12 bursting workouts (The other 2 pillars).
Only burns fat and calories DURING the workout. This type of cardio only elevates your metabolism for about an hour afterwards. In other words, after this type of "old-school" type of exercise, your metabolism will be back to its normal level in about 60 minutes (The other 2 pillars will elevate your metabolism for 4 to 48 hours afterwards).
Your body adapts VERY quickly to this type of exercise so it's only effective if you use it synergistically with the other 2 pillars.
PILLAR #2: Threshold (Interval training)
Perform 1 or 2 times weekly for 30 to 40 minutes.
Pros:
Generally fun to do because it's constantly changing.
Moderately efficient so it can save you some time.
Intense enough to produce results even though more recovery time is required between intervals or bursts.
Conditions and primes your cardiovascular system to burn more calories (especially fat calories) when applying the other 2 pillars.
Cons:
Sometimes difficult to gauge intensity because intervals (bursts) last 2 to 5 minutes long.
Only elevates your metabolism for about 4 hours afterwards (this is still a more effective post workout metabolic burst than pillar 1, but not nearly as efficient as pillar 3 – see below).
Must pay close attention to the protocol for it to have the proper effect. In other words, you must plan your work and work your plan when doing this type of training.
PILLAR #3: Creatine Phosphate (High Intensity Interval Training: H.I.I.T. or GL-12 Metabolic Bursting)
Perform 3 or 4 times a week for 12 to 30 minutes.
Pros:
Saves you a ton of time. This pillar is what allowed me  to cut my exercise time in half over 12 years ago and I've never looked back.
AFTERBURN: Elevates your metabolism for up to 48 hours (2 full days) afterwards. This is known as EPOC (Excess Post-Exercise Oxygen Consumption). Simply put, the accumulative effect of doing 3 or 4 GL-12 metabolic bursting workouts every week can

radically

alter your metabolic rate and your body's ability to efficiently mobilize and burn fat.
Promotes the release and stimulation of very powerful fat burning hormones (Growth Hormone, Free Fatty Acids, Adrenaline and Brain Chemicals like endorphins).
Lowers insulin dramatically to help you burn more fat and have better energy.
Cons:
Difficult to perform if you have limitations or heart challenges (but can still be applied by anybody).
FACT: Most people don't have the guts to push themselves hard enough and reach the intensity levels necessary to actually "activate" the metabolic triggers that this system can unleash.
More potential to cause an injury if not approached safely (always need a thorough warm-up and cool down).
Not a quick fix or cure-all (but definitely gives you the most bang for your buck), so it needs to be combined with the other 2 pillars in order to work effectively and efficiently.
=============================================
Now that I've introduced you to the 3 proven pillars (and animals) of real fat burning, it's time to take action!
After all, the Big Man above can move mountains – but you gotta bring your shovel!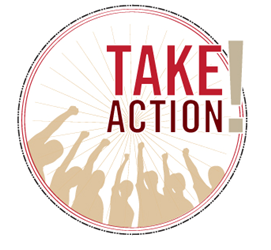 If you do, here's just a sample of what can happen:
"I started about 3 wks ago seriously working out using your metabolic bursting techniques. I started doing exactly what you explained on your blog about fat burning (Turtles, hamsters, and gazelles).
I focused on several 12 minute bursting workouts with weight lifting as well. BUT let me tell you… I have NEVER gotten so many comments from people this fast after starting a weight loss plan for myself. It's been just 3 weeks and I have clothes that I have never worn because they never fit on my body and now….they are falling off me!
I will never stop doing this. I feel amazing and the fast results are what I needed.  Also… I have (or should I say had) like 50 lbs to lose so this is doable by anyone.  I LOVE that I can go to the gym and get right in an out. People can't believe I am getting far better results than anyone else. ?Thank you so much for being a constant in my email… It took awhile but I finally started to listen. I'm a true believer now!!
Thank you, thank you, thank you.
Diane
=============================================

Unsolicited comments and feedback like this is what drives me to share this message with you – because it proves anybody can do it.
I know first hand from real world experience. Fact is, once I got out of my comfort zone and actually start applying these strategies, I created more time and energy in my day. But most importantly, I started liking what I saw when I looked in the mirror or lifted up my shirt.
Do you?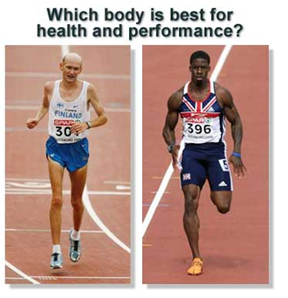 As you can see from the picture above, high intensity training trumps old-school cardio and exercise.
Every. Single. Time.
If you enjoyed this read, make sure to hit the "like" button below and leave a comment if you have any questions and let me know what your favorite pillar is.
I love GL-12 metabolic bursting, but usually have to force myself to do Aerobic / Endurance (steady state) cardio. I know it's necessary, but always seems to take too much time (and it's really boring too).
What's your favorite pillar?
Your friend and coach,

Shaun

P.S. If you'd like to turn this philosophy into a lifestyle and learn how to make it work in synergy with your nutrition plan, just click the link below, grab your FREE CD and check out our Lean Body Insider Member's area.
You can instantly put these philosophies to work in your life.
Learn how to be a fat burning GAZELLE <<== Claim your FREE CD