Using THIS PDF = Fat Loss Consistency
Like we promised, we're back with a follow up from last week's free mini-course – if you missed it, click HERE to read the killer post on how you can use our magic formula to "Get S.M.A.R.T." and achieve ANY fat loss goal.
Today, we want to build on the last post, by helping you overcome the #1 reason people fail with fat loss. We know – for a fact – that whether you apply today's free PDF download or not, will ultimately dictate success or failure.
How do we know?
Because it was super easy to identify after we spent 5 years owning and operating one of the top personal training studio franchises in the world while coaching over 1,000 clients privately in person.
During that time, we had a couple hundred clients who fell flat on their face and never achieved their goals. At the same exact time, we had several hundred who blew their goals out of the water.
It was obvious that the clients who consistently used today's tool absolutely crushed their goals. We watched their lives change, their bodies' transform, their relationships be saved, their confidence build, and their self-esteem be restored.
After using this simple tool they built unstoppable fitness habits. They created their own compass and guide to achieve any fat loss goal.
At the same exact time, we saw the exact opposite. The people who wouldn't listen and use today's PDF struggled week after week, month after month, sometimes even year after year. Even though it was part of the agreement and we detailed every word in our contract.
We would keep telling them the same thing over and over and over again, but they still wouldn't listen.
Nothing was more irritating than people asking for advice or paying top dollar for a solution and professional coaching without listening. When we would tell them why THIS was blocking their success and holding them back, they would get defensive and justify their ignorance. It may sound harsh, but it's the real truth.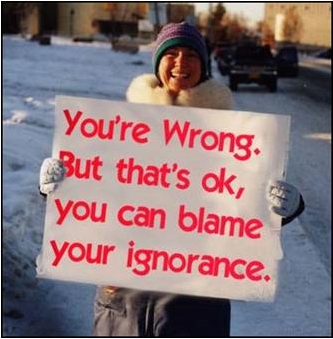 What was the real difference between all the failures and life-changing success stories?
Journaling food and exercise. Hold on, before you move onto your next interruption. You may think this is nothing new or not a big deal? Well my friend, if you think that's the case – you're sadly mistaken.
This is the ONLY way to pinpoint small mistakes, re-adjust, and stay consistent.
Especially because nutrition is 75% of the results when it comes to the tricky game of fat loss. You would be blown away at the amount of people who make all these little tiny exercise and nutrition mistakes that really can make all the difference.
Here's a quick story and a perfect example of what I mean. We had a client that insisted she ate healthy at every meal month after month, but she wouldn't journal her food or exercise. I finally insisted she journal or go find someplace else to hire a trainer. That's right, I've had to fire paying clients when they didn't listen. Why bother wasting both time and money?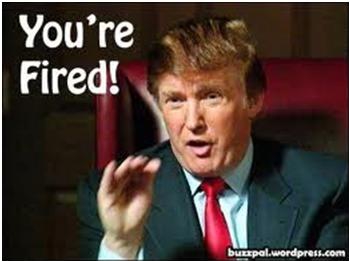 I'm not really a Donald Trump fan, but I couldn't resist the appropriate picture.
Funny part is, she immediately started journaling. Accountability works like a charm every single time. 🙂
After I looked at her journal a week later, I noticed she had "nuts and fruit" listed for 3 meals everyday. Even though both nuts and fruit are healthy food choices, it's a horrible food combination for fat loss. It's the deadly combination of sugar and fat. It's not going to make or break every fat loss plan, but in this case it was the tipping point.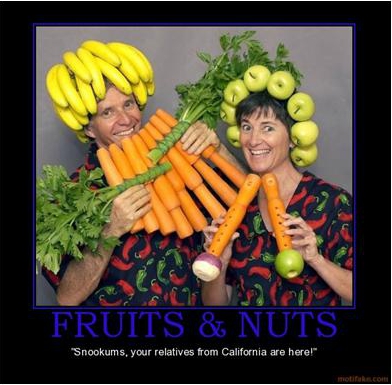 We rearranged and tweaked those meals and "Snap"; just like that she was down a couple more dress sizes. This is a great example of the power of journaling, coaching, and accountability.
We're not saying you have to journal your food and exercise forever. But if you want to see visible results and build habits that can last a lifetime, it's something that HAS to be done for at least 16 weeks or longer to start with.
In fact, to this day, we go back to journaling our food and exercise whenever we want serious results or need to get back on track after slacking off. Like right now, after summer. It's our built-in accountability partner.
It's crazy too, because every time we do this we burn more fat and life just gets all around better. I love how that works!
That's why we've decided to share this really cool PDF with you today. You could be doing everything else right, but if you don't journal you'll never stay consistent or be able to identify what's holding you back from the body of your dreams.
Just click here to download it and we'll be back later this week with the powerful techniques you can use to put this download on steroids. Well, not really…but you know what I mean.
Plus, Karen will share how she rearranges her macro-patterning days when her fat loss schedule goes horribly wrong. If you really want to see how she customizes her fat loss plan every week, just hit the "like" button and we'll see you in a couple days.
Helping you fight the fat burning good fight,
Shaun
P.S. Please don't be one of those people that whine about not getting results, but they're not willing to do what it takes. We give you almost everything you need to succeed with fat loss for free right here on the blog, all you have to do is plug in the key and turn it…
Use THIS Free PDF to stay consistent <—– Download it by clicking here