In 1960, a twenty-year study of 1,500 people representing a cross-section of middle-class America was conducted.
Throughout the twenty-year study, they lost almost a third of participants due to deaths, moves, or other factors.
Of the 1,057 that remained, 83 had become millionaires.
When the team of researchers interviewed participants at the beginning of the study, the most widely shared impression they found was that "great wealth can come to you only as a result of doing things you don't want to do." 
They found that the 83 successful people shared four of the same characteristics:
1: They were persistent…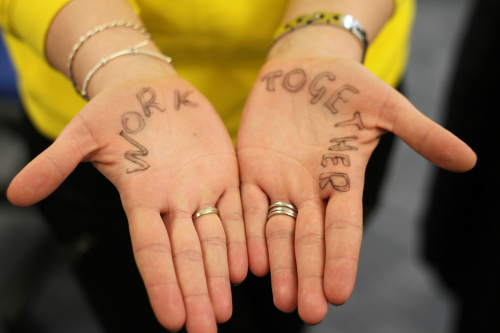 2: They were patient…
3: They were willing to handle both the "nobler and the pettier" aspects of their job…
4: They had an increasingly noncompetitive attitude towards the people with whom they worked…
In other words, this study unveiled that the main source of wealth for the successful participants was that they found something they loved to do and they did it well.
And guess what?
The SAME principles apply to your diet and exercise plan.
[pro_ad_display_adzone id="8825″]
Just think about it.
When it comes to living healthy you must find something you LOVE about it so you can be:
– Persistent with diet and exercise in spite of difficulty or opposition…
– Patient enough to keep going and long enough to see measurable results…
– Willing to eat healthy and exercise—even when you don't feel like it.
But #4 is where it really hits home.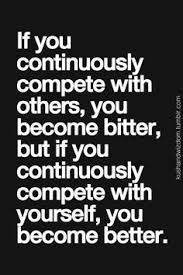 "They had an increasingly noncompetitive attitude towards the people with whom they worked."
In other words, stop comparing yourself to other people who have the body (or life) that you want.
Now, there's nothing wrong with a little friendly competition to stay motivated. BUT…
One of the fastest ways of discouraging yourself and getting trapped by the sin of envy is by constantly comparing yourself to others.
Count your blessings and not the blessings of someone else.
Just look no further than what the Bible says:
"Each of you must examine your own actions. Then you can be proud of your own accomplishments without comparing yourself to others. Assume your own responsibility." (Galatians 6:4-5)
After I fell in love with health and fitness, EVERY area of my life was transformed.
– I had stronger faith.
– I was a better father.
– I found a career I was passionate about.
– I was more productive and goal oriented.
– I mended broken relationships.
And I stopped comparing myself to others all the time.
Yes, I'm still guilty at times of comparing… but I'm at least "aware" of the fact I should NOT be doing it.
Remember, it's not just about having a slimmer waistline, living longer, or being healthier…
It's about WHO you become during the process.
Stay MOTIVATED,

Shaun