The DIRTY Dozen, The CLEAN Fifteen, and "Obesogens"…
On May 11th of this year, the White House announced it was targeting a new threat to America's health and security.
It wasn't the normal negative news about national security, a terrorist threat or a newfound disease. It was a class of chemicals that are making Americans fat.
And chances are you're eating or drinking them right now.
The White House Task Force on Childhood Obesity released a report called "Solving the Problem of Childhood Obesity Within a Generation."
In the report, they list endocrine-disrupting chemicals as a possible reason for increased obesity in the country and describe how scientists have coined a new term for these chemicals – "obesogens" – because they "may promote weight gain and obesity."
Sooooooo what in the world does this have to do with you?
It means that ultimately, fat loss and weight gain are not just about calories-in versus calories-out.
Just when we thought we could blame the obesity crisis on fast food and laziness. NOPE.
Now we have to consider a third factor: the obesogens.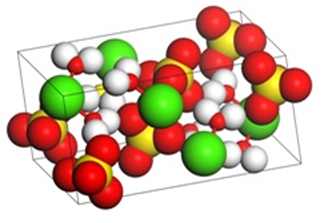 WHAT ARE OBESOGENS?
They're natural and synthetic compounds and chemicals that work by mimicking estrogen.
Most doctors are now realizing synthetic estrogen should be avoided by the majority of aging women. Why?
Because there has recently been a clinical trial that linked synthetic hormone therapy to increased risk of heart disease, breast cancer, stroke, blood clots and abnormal mammograms.
This could very well be one of the main reasons WHY traditional diets don't work like they used to.
It all has to do with something called the endocrine system.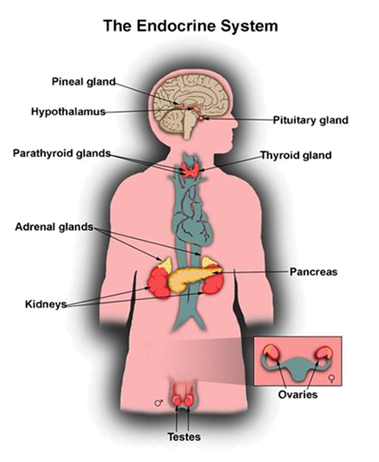 This system is made up of all the glands and cells that produce the hormones that regulate our bodies.
Whether it's growth and development, sexual function, reproductive processes, mood, sleep, hunger, stress, metabolism or the way our bodies use food – it's all controlled by hormones.
In fact, your height, weight, and other characteristics of your body are actually determined in a big way by your endocrine system.
But your endocrine system is a finely tuned instrument that can easily be thrown off-kilter.
Obesogens act by hijacking the systems that control your body weight.
That's why endocrine disruptors can make us fat – and that's why traditional diet advice doesn't always work – because even strictly following the smartest diet advice will NOT lower your obesogen exposure.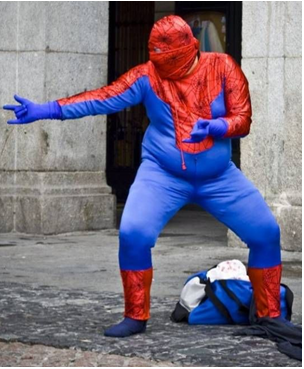 Even Spiderman has been affected by obesogen exposure. 😉
This topic can tend to be a little depressing, so I figured I better throw in a little humor. But keep reading because there IS a solution.
You see, an apple a day may have kept the doctor away 250 years ago when chemicals weren't present in the environment. But nowadays, that apple comes loaded with obesity-promoting chemicals. Nine of the ten most commonly used pesticides are obesogens, and apples are one of the most pesticide-laden foods out there – that's why the old "apple a day" advice is way outdated.
The obesogen effect is the reason why traditional diet advice – like choosing chicken breast over dark meat or fatty beef, or eating more fish, or loading up on fruits and vegetables – does NOT work like it used to.
But it's not ALL gloom and doom.
There's no reason why all of our favorite foods – from steak to burgers, from pasta to ice cream – can't be part of a strategic weight-loss program. We just need to get rid of old thinking.
We can reverse the "obesogen" effect if we simply adopt these four simple laws of leanness: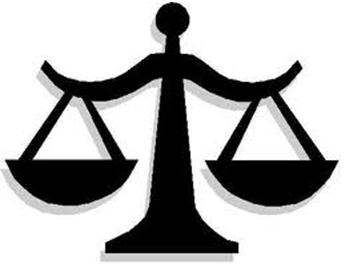 Law of Leanness #1: Know When To Strategically Choose Organic Foods
The average American is exposed to 10 to 13 different pesticides through food, beverages and drinking water every day. In fact, nine of the ten most common pesticides are considered EDCs (Endocrine Disrupting Chemicals).
But according to a recent study in the journal Environmental Health Perspectives, eating an organic diet for just five days can reduce circulating pesticide EDCs to non-detectable or near non-detectable levels!
Of course, organic foods can be expensive. But not all organics are created equal. Many foods have such low levels of pesticides that buying organic just isn't worth it.
The Environmental Working Group calculated that you can reduce your pesticide exposure nearly 80 percent.
How?
Simply by choosing organic for the 12 fruits and vegetables shown in their tests to contain the highest levels of pesticides. They call them "The Dirty Dozen".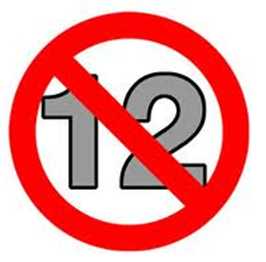 Here they are in order starting with the worst.
Celery
Peaches
Strawberries
Apples
Blueberries
Nectarines
Sweet Bell Peppers
Spinach
Collard Greens
Cherries
Potatoes
Grapes
This list of toxic foods is kind of a downer because it's some of my favorite foods, but just try to choose organic and it doesn't have to be a concern.
Now it's time for the other end of the spectrum.
They're appropriately called "The Clean Fifteen" because they were shown to have little pesticide residue which means you don't have to necessarily buy organic for this list.
Onions
Avocado
Sweet corn
Pineapples
Mangos
Sweet peas
Asparagus
Kiwi fruit
Cabbage
Egg Plant
Cantaloupe
Watermelon
Grapefruit
Sweet Potatoes
Honeydew Melon
You'll notice that most of these foods have some type of covering that has to be cut or peeled which is probably why they don't have a lot of pesticides.
Law of Leanness #2: Don't Consume Plastic
Chances are that you're among the 93 percent of Americans with detectable levels of bisphenol-A (BPA) in their bodies, and that you're also among the 75 percent of Americans with detectable levels of phthalates (plastics).
Both are synthetic chemicals found in plastics that mimic estrogen – essentially, artificial female hormones. And like pesticides, these plastic-based chemicals trick our bodies into storing fat and using precious muscle as fuel instead of fat.
Decreasing your exposure to plastic-based obesogens will maximize your chances both of losing unwanted flab and building lean fat burning muscle mass.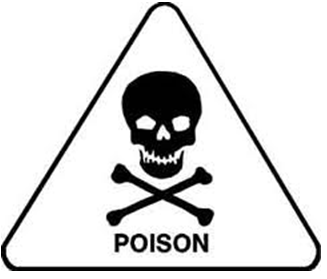 Here's how you can decrease your consumption of poisonous plastic:
1) Never heat food in plastic containers or put plastic items in the dishwasher, which can damage them and increase leaching. BPA leaches from polycarbonate sports bottles 55 times faster when exposed to boiling liquids as opposed to cold ones, according to a study in the journal Toxicology Letters.
2) Avoid buying fatty foods like meats that are packaged in plastic wrap because EDCs are stored in fatty tissue. The plastic wrap used at the supermarket is mostly PVC, whereas the plastic wrap you buy to wrap things at home is increasingly made from polyethylene.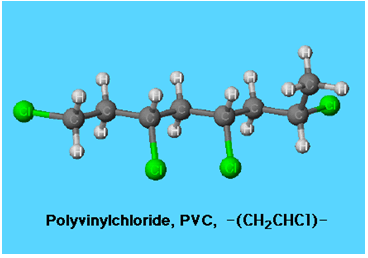 Now that you have been introduced to "obesogens" and the first 2 Laws of Leanness, just hit the "like" button below and we'll be back tomorrow with the Laws of Leanness #3 and #4.
In the meantime, if you would like to discover a system and lifestyle that incorporates this philosophy, just watch the video presentation below that our friend Isabel put together. You'll be pleasantly surprised at how simple it really can be.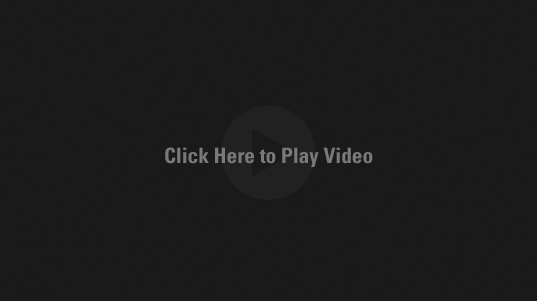 Have an awesome day!
Shaun