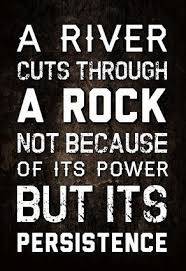 It seems like every Monday we all need it (or really ANY day of the week).
Motivation, faith, and hope. 
So… here are some time-tested truths I just read from one my all time favorite mentors and authors, Max Lucado, that defines the way we should all navigate our lives.
Observe and apply them and enjoy the fruits of your labor… 
Ignore them and crash against the ragged rocks of reality.
Here. We. Go! 
1: Love others more than you love yourself.
2: Make major decisions in a cemetery; where there are no interruptions or information overload fogging your decisions.
3: When no one is watching, live as if someone IS.
[pro_ad_display_adzone id="8825″]
4: Succeed at home FIRST.
5: Don't spend tomorrow's money today.
6: Pray twice as much as you fret and complain.
7: Listen twice as much as you speak.
8: You have been forgiven… you'd be wise to do the same for others.
Have an Awesome Day!
Shaun